GENWI Unveils Enhanced iSites Platform for Creating HTML5-Enabled iPhone & iPad Apps in 30 minutes From the Cloud
New Cloud-Based iSites "InstantApp" Platform Enables Delivery of Media-Rich HTML5 Apps in Fraction of Time
(March 30, 2011)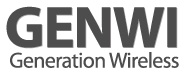 LOS ALTOS, CA -- (Marketwire) -- 03/30/11 -- GENWI (http://genwi.com), the largest provider of convenient, single platform solutions to design, develop, monetize, and distribute applications for multiple mobile systems including iPhone, Android, and iPad, today announced an enhanced release of iSites, its Do-It-Yourself, zero-code, cloud-based instant HTML5 app for iOS devices. The new platform enables simple HTML5 implementation for all iPhone models, and iPad will soon follow.
The new iSites InstantApp exploits the latest rich-media capabilities of HTML5 to make video previews and multi-image views standard, simplifying the development process and offering advanced features to even the least technically savvy developers. Quickly, affordably and easily transform your website, blog or other cloud-based product into an iPhone and iPad application with GENWI's seamless iSites InstantApp service.
By employing a combination of HTML5/CSS3, AJAX & JavaScript technologies, iSites enables content publishers to quickly create and self-manage custom-branded smartphone applications. Anyone can design an application once and publish to multiple mobile platforms -- the HTML5 app is available immediately, without having to wait for app store approvals.
"The apps created through iSites are now so feature-rich and robust that it's hard to tell them apart from native iPhone and Android apps. The new interface makes it easy for businesses with rich media needs, like fashion or sports, to beautifully showcase their content," said PJ Gurumohan, CEO and co-founder of GENWI.
Enhanced features in the latest iSites release include video previews and multi-image views. New page transition and pull-to-load capabilities were previously found only in native applications, but are now also available to any developer through InstantApps. Social sharing enhancements encourage greater interaction among mobile users, by enabling them to tweet or 'like' content right from the start page.
About GENWI
GENWI (pronounced "gen-y" for generation wireless), is the largest provider of single-platform solutions to design, develop, monetize, and distribute applications for multiple mobile platforms -- including iPhone, Android, Chrome, and iPad. Its cloud-based app creation and management systems range from iSites self-service for entrepreneurs and smaller companies, to iSites Server, a customized and dedicated mobile presence creation and management platform. GENWI tools slash both development costs and time to market with zero-code creation and automatic update of rich interactive apps, incorporating graphics, photos, video, and audio. Real-time analytics show who's using your apps, and why. Revenue-generating facilities enable developers to sell ads and coupons to local businesses, while building user loyalty. Founded in 2010, GENWI is a privately held firm based in Los Altos, CA. For more information, please visit www.genwi.com.
Copyright @ Marketwire
Page: 1
Related Keywords:
iPhone App, iOS, Applications, Developers, Mobile, Apple, Android, iPad, HTML5, Cloud computing, Communications,Digital Audio,Web,Smart Phone,iPods,iphone,iPad,Applications,Video,Blogs/videoblogs,Applications,Cloud Computing,Management,CEO/CFO,Post/Production,Management,Graphics/Design,Design,Graphics,Interactive/Multimedia,Marketwire,Apple Computer,Sports,Lifestyle,Sports,Other,
---