Fwix Reinvents Local News; Secures Series A Funding
News Platform Brings Your Local News Together Into One Place and Will Enable You to Become a Reporter
(August 31, 2009)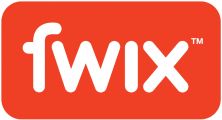 SAN FRANCISCO, CA -- (Marketwire) -- 08/31/09 -- Fwix today launched as a new, local consumer newswire that combines traditional local news content with validated user-contributed stories to give readers the most accurate and current snapshots of their city. Fwix delivers news as it happens to readers, even allowing them to break news to their local areas, from the Web and soon from their iPhones, as well as to their network on Facebook and Twitter. The company also announced that it has secured Series A funding from BlueRun Ventures.
Fwix's vision is to become a new generation newswire for all things local. Its breakthrough platform intelligently sifts, categorizes and combines news from established local news sources, the blogosphere and social media sites. Fwix will soon give people the power to report local news from their iPhones directly to the Fwix wire, ensuring the freshest news experience. Fwix delivers local news to readers through its Web site, the iPhone and its network of widgets, faster and with more relevance than any other news source. The company's proprietary technology further enables an entirely new way of tracking local trends, identifying a city's most popular articles, and vetting news faster than any other platform.
For publishers, Fwix offers an embeddable solution allowing sites to bring real-time local news to their users quickly and easily. For local newspapers and bloggers, Fwix will expand the reach of stories and help drive traffic back to their sites, thereby driving more revenue to the best content producers.
"Fwix's goal is to deliver the best local content directly to the people and allow them to take part in the reporting process as well," said Darian Shirazi, CEO, Fwix. "Fwix is the most advanced and expansive platform on the planet for the distribution of local news. In essence, it is the new newswire."
"The future of content is real-time," said Keith Rabois, Slide VP and Yelp board member. "Fwix is the future of news distribution and the potential answer to the struggles facing the local news model."
Originally launched in beta earlier this year, Fwix is currently available in 80 U.S. and Canadian cities and Fwix's content network reaches an audience of 8 million unique visitors per month. To tap into your city's local newswire, please visit www.fwix.com.
About Fwix
Founded in 2008, Fwix is the new newswire -- the people's newswire -- that delivers locally relevant news as it happens and allows people to find and contribute stories that are targeted to local communities. Fwix offers the most advanced platform for finding, aggregating, optimizing, and categorizing news and brings together citizen journalists, news organizations and distribution technology to deliver a new model for news creation and consumption. Fwix is headquartered in San Francisco, CA. To tap into Fwix, start breaking stories, or find out more about the content network, please visit: www.fwix.com.
Add to Digg Bookmark with del.icio.us Add to Newsvine
Kasey Fleisher or Peter Evers
fwix (at) launchsquad (dot) com
415.625.8555


Copyright @ Marketwire
Page: 1
Related Keywords:
fwix launch, fwix newswire, local news, hyperlocal, USA,Marketwire,Apple Computer,Internet Technology,Other,
---