Futuremark(R) Corporation Asks, Is Your Browser Holding You Back?
The Status Quo Means "Uh Oh" When It Comes to Performance
(May 12, 2009)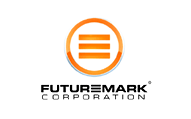 HELSINKI, FINLAND -- (Marketwire) -- 05/12/09 -- Firefox and Internet Explorer between them can claim close to 90% of all web users. Yet results from over 400,000 users of the new Peacekeeper(TM) browser benchmark show that these two are at the bottom of the class when it comes to performance.
With Peacekeeper leaving beta today, Futuremark® Corporation has released some surprising statistics showing that the browsers with the highest performance scores are also the least popular with web users.
Peacekeeper -- www.futuremark.com/peacekeeper -- is a free online tool for measuring and comparing the performance of internet browsers. Many websites, such as social networks, video sharing communities and webmail services, place a heavy load on the web browser. For people who use these sites a lot, changing browsers to one that performs faster can make a dramatic difference.
Jukka Mäkinen, Head of PC Products and Services at Futuremark, said, "People have more choice now in how they experience the internet than ever before but most seem content to stick with the browser they have. It's surprising that even though cost isn't an issue, the browsers that offer the best performance are also the least popular, at least for now."
He went on to add, "We're finding that Peacekeeper is driving people to try browsers they may not have considered before. Our data suggest that Chrome is benefiting most from a combination of strong Peacekeeper performance scores and features that people seem to like."
Web users can run Peacekeeper now by visiting www.futuremark.com/peacekeeper
For more Peacekeeper updates and new browser announcements follow @FM_Peacekeeper on Twitter. www.twitter.com/fm_peacekeeper

Further information for Editors
Table: Browser performance and popularity in Peacekeeper (beta)
Browser Version Peacekeeper Visitors to Score* Futuremark Safari 4.0 Beta 1222 0.8% Chrome 1.0.154.59 874 3.7% Opera 9.64 463 6.3% Firefox 3.0.10 397 31.5% Internet Explorer 8.0 280 57.3%
Caption: Safari and Chrome, currently the fastest browsers, run JavaScript operations four times faster than the slowest, Internet Explorer, yet are used by a tiny fraction of all internet users.
* Peacekeeper beta results from a sample PC with Intel Core 2 Duo Q6400 CPU. Scores from the non-beta version of Peacekeeper may vary.
What is Peacekeeper?
Peacekeeper is a free online browser benchmarking tool. With Peacekeeper it's quick and easy to compare different browsers to find out which one offers the best performance on your PC. Web users can run Peacekeeper now by visiting www.futuremark.com/peacekeeper
How does Peacekeeper work?
Peacekeeper measures a browser's ability to handle JavaScript functions. JavaScript is a widely used programming language used in the creation of modern websites to provide animation, navigation, forms and other common requirements. For users who prioritize speed and performance, Peacekeeper helps answer the question of which browser is best for them.
What does a Peacekeeper score represent?
Peacekeeper scores are measured in operations per second or rendered frames per second depending on the test. When 'browser X' scores twice as much as 'browser Y' on the same PC it means that for a given test either:
-- X ran twice as many operations as Y in the same time period -- Or X ran the test in half the time as Y -- Or X rendered the test with twice the frame rate of Y
Or in plain language, by choosing a browser with a high Peacekeeper score users are ensuring a faster and smoother web experience.
Complete FAQ: http://service.futuremark.com/peacekeeper/faq.action

About Futuremark Corporation
Futuremark® Corporation is the leading provider of performance analysis software and services for PCs and smartphones. Futuremark® is known around the world for its benchmark products, including 3DMark® (with more than 45 million copies distributed worldwide), PCMark®, Peacekeeper, SPMark(TM) and VGMark(TM) and value-added services powered by the ORB, an online database of over 30 million real life benchmarking results. Futuremark maintains offices in Saratoga, California and Helsinki, Finland. For more information, please visit http://www.futuremark.com
© 2009 Futuremark® Corporation. Peacekeeper(TM), 3DMark®, PCMark®, SPMark(TM) and VGMark(TM) trademarks and logos, Futuremark character names and distinctive likenesses, are the exclusive property of Futuremark Corporation.

Company Contacts
North America:
Oliver Baltuch
President, Futuremark Inc.
Phone: +1 408 517 0910 (PST)
Email: Email Contact

Europe and ROW:
Jukka Mäkinen
Vice President, PC Products and Services
Phone: +358 20 759 8250 (+2 GMT)
Email: Email Contact


Copyright @ Marketwire
Page: 1
Related Keywords:
Google, Microsoft, Mozilla, Opera, Apple, Mac, PC, Chrome, Internet Explorer, Performance, Internet,Digital Media Software,Communications,Web,Animation,Smart Phone,Search,Video,browser,Google,Mac,OS9,OSX,Marketwire,Internet Technology,Internet,Browsers,Other,
---