Fundable Introduces Crowdfunding for Serious Startups
On the Heels of the JOBS Act, Fundable Helps Entrepreneurs Access the Working Capital Needed to Launch and Grow Businesses
(May 22, 2012)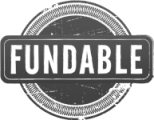 COLUMBUS, OH -- (Marketwire) -- 05/22/12 -- Millions of companies are started each year, yet a very small percentage receive funding through venture capital. Launching today, Fundable, a crowdfunding platform for serious startups, provides a solution, allowing early stage startups to seek capital from anyone -- not just investors and traditional banks.
Fundable's platform takes advantage of the new JOBS Act, also known as the "Crowdfunding Bill," which now allows startup companies to publicly raise money from anyone willing to back them. In addition, Fundable makes investing more accessible, providing two ways for backers to support companies -- through rewards or equity.
Backers earn rewards such as product pre-orders, unique gifts, or special incentives by the companies' founders in exchange for pledging capital. For larger investments, startups may also offer equity in their companies, although currently these offers are limited to accredited investors until the new JOBS Act legislation is reviewed by the SEC.
"The Crowdfunding Bill signals a massive shift in access to capital by startup companies," said Wil Schroter, Fundable CEO and co-founder. "No longer are startups relegated to a small number of accredited investors and lenders to raise capital. Now anyone can participate in the creation of startup companies, from friends and family to customers and strategic partners. This fundamentally changes how startups get launched."
With offices in Columbus, Ohio and Santa Monica, California, Fundable was borne out of the early stage incubator Virtucon Ventures. CEO Wil Schroter has launched 10 companies, three of which were venture-backed.
Fundable is supported by some of the most active and influential players in the startup ecosystem. Fundable's advisory board includes one of the most prolific angel investors in Silicon Valley, 500 Startups Founder Dave McClure, Startup Weekend CEO Marc Nager, Second Market founding team executive Phil Reicherz, as well as venture capitalist Mark Goines of Morganthaler Ventures.
"Crowdfunding is going to open the doors for early stage companies. Fundable will provide the opportunity for thousands of young startups that most likely would have never had the resources to get off the ground," explained Nager.
Among thousands of startups interested in using Fundable, five were selected as part of the company's launch:
To learn more about Fundable, visit www.fundable.com.
How it works
1. Apply: Startups submit an application to fundraise.
2. Startups ask for funding: Once approved, startups create a funding profile that includes an overview of their company, fundraising goals and the rewards they are willing to provide potential backers. They can then enlist support from their personal networks, as well as the Fundable community.
3. Backers pledge money or personal assistance to startups they like: Backers can support startups by pledging cash (as little as $1) through Fundable's online platform in exchange for rewards or company equity. In addition to offering cash, backers may also offer personal assistance to the startup. This could be anything from an introduction to a potential customer to an offer to write code for their application. Each offer is 100% voluntary by the backer and free for the startup.
4. Startups only collect funding if their goals are met: Fundable uses "all-or-nothing" funding, meaning startups only receive funding if their fundraising goals are met. There is no limit to how much money can be raised; however, if goals are not met, no backers are charged.
About Fundable: Launched by a team of successful entrepreneurs experienced in connecting businesses with investors, Fundable (http://fundable.com) is a new platform that introduces crowdfunding for serious startups. Fundable is the first crowdfunding platform to democratize funding, providing two ways for companies to thank backers: rewards and company equity. With offices in Columbus, Ohio and Santa Monica, California, Fundable is backed by early stage incubator Virtucon Ventures. Fundable's advisory board includes powerbrokers like 500 Startups founder Dave McClure, Startup Weekend CEO Marc Nager and Second Market founding team executive Phil Reicherz, as well as other VC firms and entrepreneurs.

Documents and/or Photos available for this release:
Fundable.com
Fundable.com profile: Bikedabs
Fundable.com profile: Purge
Fundable.com profile: Stamp TEG
Fundable.com profile: Tackk
Fundable.com profile: uFlavor
To view supporting documents and/or photos, go to www.enr-corp.com/pressroom and enter Release ID: 330206
Contact:
Heather Whaling
Media Contact
Geben Communication
Phone: (614) 364-2888
E-Mail: heather@gebencommunication.com


Copyright @ Marketwire
Page: 1
Related Keywords:
Fundable, Marketwire, , Apple Computer, Internet Technology, Family, Other,
---