Fullpower Introduces MotionX(TM)-Zen HD for the iPad
Showcase for the MotionX-PhysicsEngine HD
(April 05, 2010)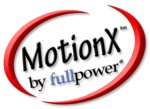 SANTA CRUZ, CA -- (Marketwire) -- 04/05/10 -- Fullpower Technologies, the global leader for mobile sensing solutions, announces MotionX-Zen HD for the iPad. This high definition application is a showcase for the MotionX-PhysicsEngine HD.
MotionX-Zen HD is a collection of 12 games for the iPad that use the new generation MotionX-PhysicsEngine for an unprecedented graphical experience. MotionX-Zen HD puts the Oracle of Delphi, Michel de Nostradamus, an eighteenth century Tarot card reader, and a Japanese fortuneteller all in the iPad to help users make simple decisions in a fun, interactive, tongue-in-cheek way. It is visually stunning and entertaining.
"When we have uncertain knowledge or incomplete information we can ask chance to help us make decisions -- and MotionX-Zen physics modeling and graphics make it fun," said Philippe Kahn, CEO of Fullpower. "Remember, some of our brilliant predecessors such as Aristotle, Blaise Pascal, Issaac Newton, Claude Debussy and Albert Einstein loved asking chance for help in making decisions: just have fun with it!"
MotionX-PhysicsEngine HD
Fullpower also announced the MotionX-PhysicsEngine HD, which is the next generation physics engine that is part of the MotionX technology platform providing new generation high definition modeling of complete 3D Newtonian Physics and solid body collision management. Part of the MotionX IP Portfolio, the engine is a fast, low-power solution, designed exclusively for mobile devices.
MotionX: An App store leader with over 5 million users
MotionX-Zen HD for the iPad is available for free as an introductory offer through the Apple App Store.
Offering the best selling navigation solutions for the iPhone, MotionX applications have been embraced by over 5 million users. With the iPad 3G launch later in the month, Fullpower will have new MotionX-GPS HD and MotionX-GPS Drive HD applications at launch. These HD applications are optimized for the iPad and developed exclusively for this new and exciting platform.
About Fullpower/MotionX
Founded in 2003 by Sonia Lee and Philippe Kahn, Fullpower's mission is to be to motion what Dolby labs is to sound. With over 5 million MotionX users and as the leader in mobile sensing, Fullpower is building on its expertise in wireless sensor technology to deliver unique, interactive motion-sensing applications. MotionX solutions are designed and developed in Santa Cruz, California for the iPhone and the iPad.
Important Links:
MotionX-Zen HD
http://itunes.apple.com/us/app/motionx-zen-hd/id364191281?mt=8
MotionX-Zen HD Website:
http://zen.motionx.com/
Follow MotionX on Twitter:
http://www.twitter.com/motionx
Image Available: http://www2.marketwire.com/mw/frame_mw?attachid=1214648
Image Available: http://www2.marketwire.com/mw/frame_mw?attachid=1214644
Image Available: http://www2.marketwire.com/mw/frame_mw?attachid=1214640

Add to Digg Bookmark with del.icio.us Add to Newsvine
Contact:
Tami Casey
Kulesa Faul for Fullpower/MotionX
650.340.1984
Email Contact


Copyright @ Marketwire
Page: 1
Related Keywords:
iPad games, best iPad games, MotionX-Zen HD, ipad dice, MotionX, iPad, Fullpower,Applications,Management,CEO/CFO,Marketwire,Apple Computer,Physics,
---