Fullpower Introduces MotionX(TM)-GPS Drive 3.2
Fullpower and TrafficCast Partner to Deliver Predictive Live Traffic for Optimal Routing
(February 24, 2010)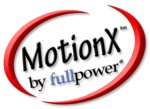 SANTA CRUZ, CA -- (Marketwire) -- 02/24/10 -- Fullpower Technologies, the global leader for mobile sensing solutions, announced a partnership with TrafficCast to deliver the first real-time predictive traffic solution on the iPhone in MotionX™-GPS Drive 3.2. Now the best selling navigation solution for the iPhone, MotionX-GPS Drive uses predictive live traffic data to optimally route drivers around congestion and reduce driving times.
"MotionX-GPS Drive is the leading iPhone navigator and we are very excited to work with the MotionX team to deliver the first real-time predictive traffic solution utilizing TrafficCast's Dynaflow 2.0," said Neal Campbell, CEO of TrafficCast. "The integration of our solution with MotionX-GPS Drive is a significant advancement for navigation solutions and the ability to predict and see the traffic ahead will completely differentiate MotionX-GPS Drive from their competitors."
MotionX-GPS Drive utilizes TrafficCast's Dynaflow 2.0 to provide real-time and predictive forecast road speeds in more than 100 U.S cities. Dynaflow 2.0 is based on reports of road conditions and incidents as well as public sensors; weather, construction and local events incorporated into patented models against real-time GPS tracking data reported via millions of points each day. It is the industry's latest and most advanced road speed data and information system.
"This is a solid step toward delivering the next generation traffic information and route calculations using the MotionX predictive algorithms," said Philippe Kahn, founder and CEO of Fullpower. "Fullpower is committed to constantly improving MotionX for the iPhone and being the best driving and walking navigation solution on any platform. MotionX GPS-based solutions now have more than 3 million users and it is an honor to listen to our users and constantly improve the MotionX solutions."
MotionX: The leader for navigation on the App Store with over 3 million users
MotionX-GPS Drive delivers the best iPhone navigation experience regardless of cost. The result is a powerful door-to-door navigation solution with predictive traffic that's fully integrated with the iPhone.
MotionX-GPS Drive 3.2 is available today at a special introductory price of $0.99, covers the U.S. and Canada and includes 30 days of free Live Voice Guidance. Additional guidance packages are available at $2.99 for 30 days or $24.99 for a year. The upgrade is free to current MotionX-GPS Drive customers.
About TrafficCast International, Inc.
TrafficCast is the leader in travel time forecasting and traffic information, developing technology, applications and content based on advanced digital traffic data serving the interactive, mobile, enterprise and public sector markets. TrafficCast analyzes real-time data from expressways and major arterials as well as information from secondary and tertiary roadways, weather conditions, roadway incidents and events, construction, historical traffic patterns and more in order to provide the most accurate traffic information and travel-time forecasts available. Its management team has deep experience in traffic management systems, traffic flow theory and probe data technologies, as well as mobile services, digital content and media marketing and envisions an increased demand for advanced traffic flow data and travel information for a range of applications supporting mobile services, media and the public sector. The company was founded in Madison, Wisconsin, and has offices in Los Angeles, Philadelphia and Shanghai. For more information, see www.trafficcast.com.
About Fullpower/MotionX
Founded in 2003 by Sonia Lee and Philippe Kahn, Fullpower's mission is to put motion-sensing in every mobile device. As the leader in mobile sensing, Fullpower is building on its expertise in wireless sensor technology to deliver unique, interactive motion-sensing applications. MotionX solutions are designed and developed in Santa Cruz, California.
Important Links:
MotionX-GPS Drive in the iTunes App Store:
http://itunes.apple.com/us/app/motionx-gps-drive/id328095974?mt=8
MotionX-GPS Drive Website:
www.motionX.com
Follow MotionX on Twitter:
http://www.twitter.com/motionx
Youtube Video Available: http://www2.marketwire.com/mw/frame_mw?attachid=1183265
Image Available: http://www2.marketwire.com/mw/frame_mw?attachid=1183262
Image Available: http://www2.marketwire.com/mw/frame_mw?attachid=1183264

Add to Digg Bookmark with del.icio.us Add to Newsvine
Contacts:
Tami Casey
Kulesa Faul for Fullpower/MotionX
Email Contact
650.340.1984

TrafficCast
Nick Kiernan
608-268-3927
Email Contact


Copyright @ Marketwire
Page: 1
Related Keywords:
MotionX-GPS Drive, door-to-door navigation, iphone, navigation, GPS, MotionX, TrafficCast, Canada,USA,Marketwire,Apple Computer,Computer Science,
---