Fullpower Announces MotionX(TM)-GPS Drive 2.5 for the iPhone
MotionX: Listening to More Than 2 Million MotionX-GPS Users
(December 07, 2009)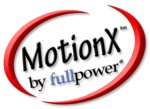 SANTA CRUZ, CA -- (Marketwire) -- 12/07/09 -- Fullpower Technologies, the global leader for mobile sensing solutions, today launched an updated version of MotionX-GPS Drive for the iPhone.
The latest 2.5 update of MotionX-GPS Drive includes a number of user-requested features added since the original App Store debut only two months ago. Improvements include: Night Mode maps which auto-switch at dawn and dusk, more efficient automatic re-routing when you drive off-course, choice of iPod fading (for music) or pausing (for podcasts) during voice announcements, and 3D maps and simulation mode are among the many new features added to the core application.
MotionX: Navigation Leadership on the App Store, Next-Generation Driving and Pedestrian Navigation
Drawing from feedback of more than 2 million iPhone MotionX-GPS users, MotionX-GPS Drive was designed and developed specifically for the iPhone. MotionX-GPS Drive provides an innovative door-to-door navigation solution that's fully integrated with the iPhone at a fraction of the cost of other solutions. The iPhone community has responded enthusiastically making MotionX-GPS Drive the leading navigation application on the App Store.
MotionX User Profile: Photographer Jeffrey George Captures the Colors of Fall with MotionX-GPS Drive
Photographer Jeffrey George recently completed a five week 10,332 mile journey across the U.S. to photograph the fall color in various national and state parks. MotionX-GPS Drive was his co-pilot and, in George's words, "was an incredible asset when alone and driving a big vehicle in which it's difficult to make u-turns."
"I traveled without a single reservation for the entire trip, and using MotionX-GPS Drive I found hotels, KOA campgrounds, laundromats, private campgrounds, and of course national and state parks," George said.
"I always travel with an assortment of maps, however on this trip I didn't use them, as none were as effective as MotionX-GPS Drive. Travel can be pretty confusing to someone from out of town. With MotionX it didn't matter as I had voice assistance along with a visual of when to exit. MotionX also allowed me to drive directly to the highway without any of the usual navigating stress of the city."
The automatic re-routing feature while using Live Voice Guidance proved to be particularly useful while sightseeing. George stated, "I drove through Washington D.C. and allowed MotionX-GPS Drive to continuously reroute to my next destination. Even with my large loop around the Washington Monument and other memorials, MotionX continually plotted a new course for the most effective route to my destination."
Finally, the performance-based map caching in MotionX-GPS Drive turned out to be a handy feature. "One other thing I really appreciated," George explained, "even when I had no cell reception in remote locations, if I had run a simulation of my course earlier MotionX was always able to route me where I needed to go."
Check out a full collection of the beautiful Fall Adventure series of photos and posts on Jeffrey's website: http://adventuresof.jeffreygeorge.com/.
About Fullpower/MotionX
Founded in 2003 by Sonia Lee and Philippe Kahn, Fullpower's mission is to put motion-sensing in every mobile device. As the leader in mobile sensing, Fullpower is building on its expertise in wireless sensor technology to deliver unique, interactive motion-sensing applications. MotionX solutions are designed and developed in Santa Cruz, California.
Important Links:
MotionX-GPS Drive in the iTunes App Store:
http://itunes.apple.com/WebObjects/MZStore.woa/wa/viewSoftware?id=328095974&mt=8
MotionX-GPS Drive Comparative Review by Walt Mossberg:
http://ptech.allthingsd.com/20090909/these-apps-help-users-of-iphones-find-their-way/
MotionX-GPS Drive Website:
http://drive.motionx.com
Follow MotionX on Twitter:
http://www.twitter.com/motionx
Image Available: http://www2.marketwire.com/mw/frame_mw?attachid=1130506
Image Available: http://www2.marketwire.com/mw/frame_mw?attachid=1130479
Image Available: http://www2.marketwire.com/mw/frame_mw?attachid=1130470
Image Available: http://www2.marketwire.com/mw/frame_mw?attachid=1130476

Add to Digg Bookmark with del.icio.us Add to Newsvine
Contact:
Tami Casey
Kulesa Faul for Fullpower/MotionX
650.340.1984
Email Contact


Copyright @ Marketwire
Page: 1
Related Keywords:
GPS navigation, turn-by-turn navigation, iPhone, iPhone navigation, best selling iPhone navigation, , USA,Marketwire,Apple Computer,Other,
---