Fujitsu Introduces Innovative Technology to Streamline Web Searches
Xurch Browser Plug-In Helps Users Refine Searches on Popular Search Engines and Websites
(June 11, 2009)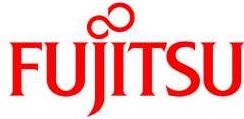 SUNNYVALE, CA -- (Marketwire) -- 06/11/09 -- Fujitsu Laboratories of America, Inc. today announced Xurch(TM), a new Web search browser plug-in that makes Web searching easier. Once users install the Xurch plug-in into a Firefox(R) or Internet Explorer(R) browser, a "Xurch Cloud(TM)" appears when performing searches on a growing number of search engines and popular websites. The Xurch Cloud box, or tag cloud(1), provides users with suggested words for refining their searches, letting them quickly iterate through several refinements and zero in on the information they are looking for.
In addition to making it easier for users to find information when using popular search engines, Xurch's search facilitation(2) technology is being customized for popular third-party websites, including news and shopping sites.
News Highlights
Xurch is not a search engine. It facilitates searches performed using popular search engines and websites.


The Xurch Cloud is an example of the innovative technologies being developed at Fujitsu Labs of America. It leverages the Yahoo! Search BOSS (Build your Own Search Service) open search platform and proprietary algorithms developed at Fujitsu Labs of America. These technologies work together, suggesting the best possible words to help users refine their searches. Combined with a novel user interface, the Xurch Cloud's capabilities are easy to use and available on many websites.


Search Facilitation: After performing a search, the Xurch Cloud appears around the query box whenever the cursor is moved to the box. The Xurch Cloud offers several possible query refinements, and with a single click on one of these suggestions, the new word is added to the query and the search is run again. The new results are displayed with a new set of suggestions for further refinement. For example, after searching for "planting bulbs," which results in over a half million results, Xurch suggests "blooms," "containers," "how to," "spring bulbs," "summer bulbs" and more to make it easy to narrow the search.


Third-Party Sites: Unlike other search facilitation solutions, Xurch travels with users to a growing number of third party sites. The suggestions Xurch provides can be customized for individual sites, such as news and shopping sites. For example, after searching for "elections" on the State of California homepage, Xurch offers "ballots," "candidates," "primary elections," "California Secretary of State" and more. Xurch currently supports several dozen popular sites, with many more to be enabled soon. For a list of supported sites, please visit: www.xurch.com.


Platforms: Xurch supports Firefox running on Microsoft(R) Windows(R), Mac OS(R) X, and Linux(R). Xurch also supports Internet Explorer v6, v7, and v8.


Pricing and Availability: The beta version of the Xurch plug-in can be downloaded for free at http://www.xurch.com.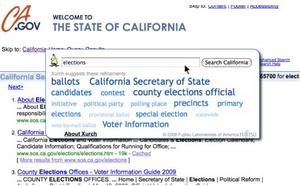 Glossary and Notes
(1) Tag cloud -- a graphical cluster of words where the size of the word indicates relevance. In the Xurch Cloud the larger words are the more likely query refinements.
(2) Search facilitation -- a process of guiding users through query construction and search results evaluation.
Quotes
Hitoshi Matsumoto, President & CEO of Fujitsu Laboratories of America
"Searching is often a repetitive, tiring and unproductive process. People enter a search term, hit the search button, get a list of results and pore over them, often only to realize their query was too general. With Xurch, the computer helps you build the search you need, which makes it easy to find precisely what you are looking for and steer away from those long unmanageable lists showing millions of results."
Dave Marvit, Vice President of Fujitsu Laboratories of America
"Computers are supposed to automate repetitive tasks, but little has been done to help users automate and simplify the repetitive process of refining searches. But people need powerful search facilitation technologies not just with their favorite search engines, but also with news and shopping sites. Xurch is unique in its ability to bring that power to sites all over the Web."
About Fujitsu Laboratories of America
Fujitsu Laboratories of America, Inc. is a wholly owned subsidiary of Fujitsu Laboratories Ltd. (Japan), focusing on research on advanced VLSI CAD, Internet, and interconnect technologies. Conducting research in an open environment, it contributes to the global research community and the working IT industry. It is headquartered in Sunnyvale, CA. For more information, see http://www.fla.fujitsu.com.
About Fujitsu
Fujitsu is a leading provider of IT-based business solutions for the global marketplace. With approximately 175,000 employees supporting customers in 70 countries, Fujitsu combines a worldwide corps of systems and services experts with highly reliable computing and communications products and advanced microelectronics to deliver added value to customers. Headquartered in Tokyo, Fujitsu Limited (TSE: 6702) reported consolidated revenues of 4.6 trillion yen (US$47 billion) for the fiscal year ended March 31, 2009. For more information, please see: www.fujitsu.com.
Fujitsu, the Fujitsu logo, Xurch and Xurch Cloud are trademarks or registered trademarks of Fujitsu Limited in the United States and other countries. Yahoo! is a registered trademark of Yahoo! Inc. Firefox is a registered trademark of the Mozilla Foundation, LINUX is a trademark of Linus Torvalds. Mac OS is a trademark of Apple Inc. Microsoft, Windows and Internet Explorer are trademarks or registered trademarks of Microsoft Corporation in the United States and/or other countries. All other trademarks and product names are the property of their respective owners.
Image Available: http://www2.marketwire.com/mw/frame_mw?attachid=1001286

Add to Digg Bookmark with del.icio.us Add to Newsvine
Press Contacts
Brigit Valencia
Eastwick Communications
650-480-4019
Email Contact


Copyright @ Marketwire
Page: 1
Related Keywords:
Fujitsu Laboratories of America, web search, internet search, Xurch, Xurch Cloud, Internet, Internet search, Communications, Web, Search, Research, browser, Internet, Business Issues, Search, Search Engines, CAD, Internet/Web, Business, Internet, Web, CAD/CAM/CAE, CAD/CAM, Dassault Systemes, OS (Operating System), Unix, Mac, Linux, OS9, OSX, USA, Marketwire, Inc., Apple Computer, Lifestyle, Internet Technology, Computer Science, Business, Internet, Outdoor Sports, Elections, Web Search, elections, Other,
---