Fujitsu Announces ValueCENTER Stored Value Card Management in a Cloud Environment
Migrating In-House Gift Card Management to the Windows Azure Platform and Fujitsu Hybrid Cloud Services Reduces Infrastructure Costs and Footprint, Shifts Capital Costs to More Predictable Operational Costs
(January 16, 2012)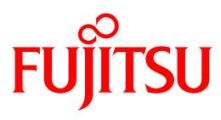 NEW YORK, NY -- (Marketwire) -- 01/16/12 -- National Retail Federation Convention -- Fujitsu today announced that it will begin offering its ValueCENTER(TM) gift card management technology via the cloud. Fujitsu ValueCENTER technology offers a complete solution for managing gift card and other stored value cards. The new cloud implementation of ValueCENTER software will integrate with existing hosted and on-premise line-of-business systems using Fujitsu Hybrid Cloud Services for Windows Azure. By migrating in-house gift card management operations to the cloud, retailers can reduce hardware and software costs, shrink their IT footprint, shift a significant capital cost to a more predictable, subscription-based operational cost, and more easily comply with different data security and privacy regulations around the world.
"Our customers have been asking for ValueCENTER software in a subscription model, and we are happy to satisfy this request in a way that makes migration easy and painless," said Marc Janssens, Vice President, Retail Operations. "Because the Fujitsu Retail Suite runs on the Microsoft software platform with Microsoft .NET, putting components into Windows Azure was a natural way to make that happen. ValueCENTER software in the cloud is the fastest and most cost-effective solution for any retailer that needs to implement or enhance a gift card management solution to quickly respond to business or competitive conditions."
The ValueCENTER gift card management service in the cloud gives retailers the tools they need to implement a gift card program, providing an easy-to-use interface for issuing and accepting cards. Unlike third-party transaction-fee-based programs, ValueCENTER technology provides in-house flexibility and control so retailers can adapt their gift card rules to their customer service policies and marketing plans. And, as an enterprise application, the ValueCENTER solution has no transaction fees. Thanks to Fujitsu Hybrid Cloud Services, the ValueCENTER service components running in Windows Azure can securely integrate with existing on-customer-premise or Fujitsu global cloud platform-based front-end systems, such as point-of-sale (POS) systems, reporting and analytics solutions, Web applications and customer relationship management software. This allows retailers to take full advantage of the benefits of cloud computing while protecting their investment in existing systems and complying with all regulations related to data security and privacy.
Fujitsu is offering its cloud-based ValueCENTER application via a flexible subscription-based pricing model that allows retailers to adjust to peak and non-peak sales periods. Fujitsu also offers migration services for retailers and ISVs wishing to move in-house systems to the cloud.
Fujitsu announced its Global Cloud Platform service powered by Windows Azure on June 7, 2011, and announced its Hybrid Cloud Services on November 16, 2011. Hybrid Cloud Services links Windows Azure-based components to Windows Server-based components running on a customer private cloud and to local instances of Fujitsu Cloud platforms.
"We are very excited about this new cloud offering from Fujitsu, as it demonstrates the value-added services that our cloud partnership can deliver to enterprise customers," said Mark Hill, Vice President, Enterprise Partners at Microsoft. "The deployment of the Fujitsu ValueCENTER solution through a hybrid cloud model based on our Windows Azure platform and the Fujitsu global cloud platform shows how we can jointly deliver business value while addressing requirements for on-premise integration and conforming to our client's specific security requirements."
Vice President and Principal Analyst Nigel Fenwick recommends in a July 2010 independent Forrester Research, Inc. report, Industry Innovation: Retail, that retail CIOs examine cloud's potential for highly variable processing demands. The report states that "secure cloud computing services can provide processing capacity to cope with peak demand periods such as the holiday shopping season."
Availability
The cloud-based Fujitsu ValueCENTER Stored Value Card Management solution will be available in Spring 2012.
For More Information
Website: http://solutions.us.fujitsu.com/index.php
News Page: http://fujitsunews.com/
Twitter: http://twitter.com/fujitsuamerica
About Fujitsu in Retail
Fujitsu provides the world's leading retailers -- locally and cross-border -- with a unique combination of retail products, retail applications and retail managed services, including Point of Sale, self-service solutions and store IT managed services. The Fujitsu suite of retail solutions delivers a differentiated shopper experience for its retail clients, increasing sales, operational effectiveness and shopper satisfaction. By building on its core strengths in retail industry solutions, scalable IT infrastructure products and services and international delivery services, Fujitsu aims to be the first-choice IT provider for retailers globally: The retailer's IT company. For more information on how Fujitsu kicks off the 101st National Retail Federation Convention and EXPO with a new global retail strategy, please visit: http://bit.ly/wOWwv5.
About Fujitsu
Fujitsu is a leading provider of information and communication technology (ICT)-based business solutions for the global marketplace. With approximately 170,000 employees supporting customers in over 100 countries, Fujitsu combines a worldwide corps of systems and services experts with highly reliable computing and communications products and advanced microelectronics to deliver added value to customers. Headquartered in Tokyo, Fujitsu Limited (TSE: 6702) reported consolidated revenues of 4.5 trillion yen (US$55 billion) for the fiscal year ended March 31, 2011. For more information, please see: www.fujitsu.com.
Fujitsu America, Inc., is a leading ICT solutions provider for organizations in the U.S., Canada and the Caribbean. Fujitsu enables clients to meet their business objectives through integrated offerings and solutions, including consulting, systems integration, managed services, outsourcing and cloud services for infrastructure, platforms and applications; data center and field services; and server, storage, software and mobile/tablet technologies. For more information, please visit: http://solutions.us.fujitsu.com/ and http://twitter.com/fujitsuamerica.
Fujitsu, the Fujitsu logo and "shaping tomorrow with you" are trademarks or registered trademarks of Fujitsu Limited in the United States and other countries. ValueCENTER is a trademark of Fujitsu America, Inc. in the United States and other countries. Forrester is a trademark or registered trademark of Forrester Research, Inc. in the United States and other countries. All other trademarks and product names are the property of their respective owners. Information provided in this press release is accurate at time of publication and is subject to change without advance notice.
Add to Digg Bookmark with del.icio.us Add to Newsvine
Press Contacts
Fujitsu America, Inc.
Karen Richardson
Manager, Public Relations
408-746-3300
[email protected]

Eastwick Communications
Joseph Beare
Associate
408-470-4876
[email protected]


Copyright @ Marketwire
Page: 1
Related Keywords:
NRF, retail, ValueCENTER, Microsoft, Windows, Azure, technology, cloud, card, gift card, .NET, POS, Sales,Applications,Marketing,CRM - Customer Relationship Management,Sales & Marketing,Storage,Productivity Applications,Security,Internet,Business Issues,Hardware,Cloud Computing,Services,Software,Misc,Security,Other Applications,Security,Internet Server Applications,Web Servers,Law & Regulations,infrastructure,Management,Sales,Sales,Canada,USA,Marketwire, Inc., ,IT (Information Technology),Security,Internet Technology,Business,Other,
---