From Rocket Science to Mainstream -- LTU technologies' pixlinQ Delivers Powerful Visual Search for Mobile Applications
Now It's Easy for Art Aficionados and Mobile Shoppers to Learn and Shop With the Debut of LTU Customers Collectrium and Shopgate
(June 07, 2011)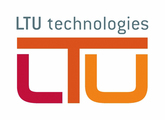 NEW YORK, NY and PARIS -- (Marketwire) -- 06/07/11 -- When Alex Winter co-founded LTU technologies (www.ltutechnologies.com) in 1999, the intent was to bring image recognition to the mainstream. At that time, he may as well have been talking about mainstreaming rocket science. The technology was new and the market and its opportunities -- newer and fewer. Despite the challenges, the company relentlessly educated the market and soon customers began to recognize the value of image recognition in applications for eCommerce, law enforcement and copyright protection. Now, a cultural shift toward mobile everything has led to the opportunities that the LTU founders envisioned 12 years ago.
Collectrium and Shopgate: two new diverse pixlinQ customers
The Collectrium application (www.collectrium.com) allows visitors to galleries and art fairs to retrieve more information about a piece of art simply by taking a picture. Users can then add notes, bookmark for later reference, share with a friend and contact the artist or representative for more information. The application is used by hundreds of art fairs and galleries all over the world and has helped tens of thousands of art lovers learn about and track their favorite art.
"We began working with LTU through their developer network and now Collectrium and LTU are exclusive partners serving galleries, art fairs, and art enthusiasts worldwide," said Boris Pevzner, president, Collectrium. "Visual search is a key element of the Collectrium application -- linking art work to digital content -- and through our exclusive partnership with LTU we are able to provide a unique solution to the art market. Quality and speed is crucial for us and we are happy to be working with the best."
The Shopgate application (www.shopgate.com) offers innovative mobile commerce solutions to both shoppers and merchants. For shoppers, the company provides a simple and convenient way to buy books, electronics, fashion and millions of items directly from their mobile devices. For merchants, Shopgate offers participation in the popular Shopgate marketplace, an online library of products and product catalogs for members. Merchants may also opt to build customized Shopgate smartphone applications.
Among the advanced technologies deployed by Shopgate, image recognition from LTU technologies allows buyers to identify a product simply by taking a photo of the catalog or advertisement page, and turn it into a point of sale.
"Our goal is to make it as convenient as possible for consumers to access product information and purchase on the spot. The Shopgate platform already included 2D code recognition and mobile visual search was an obvious addition," said Andrea Anderheggen, CEO of Shopgate. "Although it is still early, we foresee that image recognition will quickly evolve from a nice-to-have to a must-have feature that consumers will come to expect."
Making Mobile Visual Search a Must-Have
Collectrium and Shopgate join an impressive roster of LTU clients and partners that use mobile visual search for applications and campaigns. La Redoute, one of the largest print catalogs in Europe, recently 'activated' its catalog with an iPhone app using mobile visual search to allow shoppers to snap a photo of any item and instantly get product details or buy directly from the phone.
"It is exciting to see the years of work and vision come to fruition and truly become mainstream," said Alex Winter, founder and CEO of LTU technologies. "We continue to look to the future, work with our customers, and uncover new ways that image recognition technology will improve the mobile experience."
Powered by pixlinQ
Mobile visual search has proven an excellent alternative or addition to the use of QR and 2D codes. From a simple snapshot of an ad, catalog, poster, in-store display, or product packaging, brands can automatically deliver targeted content such as product information, mCommerce options, coupons, videos and more to users on their mobile devices. Both Collectrium and Shopgate applications are powered by pixlinQ (www.pixlinQ.com). With different levels of integration, pixlinQ mobile visual search makes it possible for any organization to add the functionality to their mobile applications regardless of budget and technical resources.
About LTU technologies
Founded in 1999, LTU technologies is a global pioneer in the field of image recognition for commercial and government solutions. The company provides technologies for image matching, similarity and color search for integration into applications for mobile, media intelligence and advertisement tracking, ecommerce and stock photography, brand and copyright protection, law enforcement and more. Its newly launched pixlinQ family brings mobile visual search capabilities to the mainstream. For more information, visit http://www.ltutech.com.
Add to Digg Bookmark with del.icio.us Add to Newsvine
Media Contact:
Traci Massaro
Email Contact
617-877-1293


Copyright @ Marketwire
Page: 1
Related Keywords:
LTU technologies, Displays, Family, Family, Communications, Digital Photography, Digital Audio, Smart Phone, Technology, iPods, iphone, Applications, Display, Marketwire, Apple Computer, Lifestyle, Science, Family,
---