Frankfurt Thriller: BAD COLD Is Looking for Sponsors!
For the First Time in German Film Production History, The Frankfurt Independent Production Team PROJEKT 101 Is Going to Shoot a Movie for the American iTunes-Store: BAD COLD
(January 04, 2012)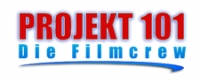 FRANKFURT, GERMANY -- (Marketwire) -- 01/04/12 -- A dark drama characterized by loads of action, tension, and featuring a very unusual romance and deeply philosophical moments.
The movie is going to be filmed in English since it is going to be presented for rental and sale on iTunes throughout Tunes Core. Of course, a German version aiming German speaking countries is planned as well.
The project will be funded through the IndieGoGo crowd funding platform where a video presentation and a trailer can be seen. This is where Director Heiner Hänsel is now looking for financial backers willing to support the project.
The plot:
Falk Wieland, private investigator, messenger and problem solver runs across his ex-girlfriend Coco.
Coco happens to be a former SEK (SWAT) officer who left the office. Falk and Coco both have existential life perspectives and consider themselves to be the center of the world.
They discover love once again, the kind of love that they henceforth regard as the mere meaning of life. Both are going to experience a brutal passion for each other until the moment a violent and organized gang crushes into their lives, until the moment the hunt begins...
Tension, erotism and philosophical moments are the main anchors making this movie a very special thriller.
The actors:
Falk: Gabriel Marian Skowerski (Paris)
Coco: Dorothee Reul (Köln)
Sophie: Kristiana Rohder (office holding Miss Universe Germany, München)
Emanuel: Emanuel Raggi (Frankfurt)
Main inspector: Jörg-Michael Germann (Frankfurt)
Inspector: Juliane Bosse (Wiesbaden)
Gang leader und stunt coordinator: Harald Pucher (Alarm für Cobra 11, Der
Clown)
Further Info's:
BAD COLD on indiegogo: http://www.indiegogo.com/Bad-Cold
BAD COLD on facebook: http://www.facebook.com/BadCold
American BAD COLD Homepage: www.badcoldmovie.com
German BAD COLD Homepage: www.badcoldmovie.de
Projekt 101: www.projekt101.de
Contact:
Heiner Hänsel
Matthias-Claudius Straße 4
60431 Frankfurt
Phone: 0177 - 49 70 536
E-mail: [email protected]


Copyright @ Marketwire
Page: 1
Related Keywords:
PROJEKT 101, Pro AV, Presentors, Camera/Film, Film Production, Germany, Marketwire, , Financial, Film, Other,
---