Franchise Opportunities Network Announces New Social Sharing Capabilities on Their FranchiseForSale.com Web Site
(April 21, 2011)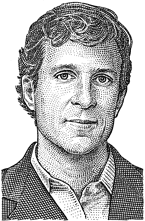 Atlanta, GA (PRWEB) April 21, 2011
FranchiseForSale.com has improved the user experience for their entrepreneurship-minded site visitors. President of Franchiseforsale.com, W.C. Garth Snider, states We've added more social sharing capability on our web site in order to get more exposure for companies that advertise on our site. We have added Facebook and Twitter "Like" buttons on all our pages, including on franchise specific pages such as Subway franchise system's page. This allows site visitors to share their interest in a franchise concept with their social networks, such as their friends and family online.
General interest in a specific franchise posted within either Facebook or Twitter can become a source of web site visits for the franchise that is mentioned within a Facebook or Twitter stream.
Mr. Snider states also that after extensive testing and analysis the site has a brand new look and user experience. Mr. Snider says of the new site, Along the way we elected to also change how the site looks and interacts with the franchise opportunity seeker. We've enlarged the text size for easier reading, and added larger, easier to navigate menus. These improvements optimized the site for mobile visits from a smart phone such as an iPhone or Android phone, as well as for visits from a tablet computer such as an iPad."
Mr. Snider added, The site has also increased the number of pages viewed per site visit and increased the overall "stickiness" of the web site.
# # #
Read the full story at http://www.prweb.com/releases/2011/04/prweb5265444.htm.
Page: 1
Related Keywords:
economy, business and finance, financial and business service, business enterprises, business (general), economy, business and finance, financial and business service, business enterprises, business (general), , economy, business and finance, banking, personal investing, personal service, , personal income, finance (general), campaign finance, public finance, personal weapon control, personal data collection, family, family planning, money and monetary policy, family, family planning
---