France 24 Breaking News Added to Bianors Personal TV App - iMediaShare
(April 01, 2011)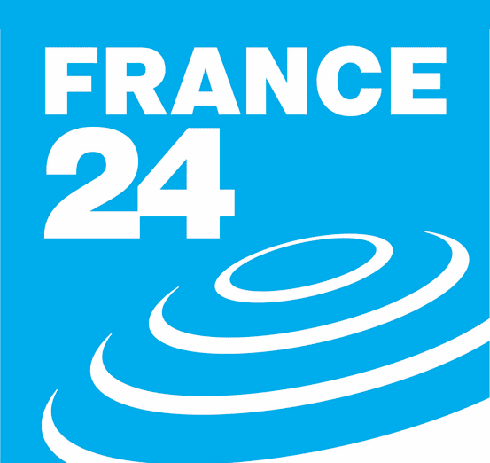 Uniondale, NY (PRWEB) April 1, 2011
Bianor has added the first news on demand channel to its content streaming and TV playback platform iMediaShare for the US and Canada. France 24 offers a European perspective on world events, and provides a key to understanding ever more complex events through in-depth analysis.
iMediaShare transforms the smartphone into a remote control, allowing seamless playback of online content on connected TVs. Users can play online videos on any connected TV at any time, whether at home, or visiting friends. iMediaShare turns the smartphone into a personal media device combining TV guide, TV remote control and set-top box functionality in one unit.
Metodi Filipov, Bianors Managing Director, shares his view of the future: The new generation of users do not rely only on broadcast TV anymore. There is a natural shift to on demand news consumption. Users want to be in full control of what, when and where to watch. iMediaShare unlike traditional broadcasting solutions is specially designed to address these on demand needs.
Arnaud Verlhac France 24s Head of Distribution Americas ads: We are very happy to announce the addition of France 24 breaking news, events and highlights. In addition to our satellite broadcast iMediaShare on demand distribution will allows us to reach more TV customers in North America. France 24 provides in depth coverage of the recent events in the Middle East.
New users join the iMediaShare community at a rate of 2000 a day, accessing the convenience of on demand media and confirming that we live in a time when mobility is paramount. iMediaShare is available for iPhone and Android.
About Bianor
Bianor is a mobile application and wireless solutions consultant and developer. The company has extensive experience in development for all leading platforms - Android, iPhone, BlackBerry.
About France 24
FRANCE 24 is a 24/7 international news channel, covering international current events from a French perspective through diversity of opinions, debate & confrontation of viewpoints.
# # #
Read the full story at http://www.prweb.com/releases/2011/04/prweb5187574.htm.
Page: 1
Related Keywords:
computing and information technology, satellite technology, wireless technology, science and technology, technology (general), identification technology, agricultural research and technology, society, lifestyle and leisure, lifestyle (house and home), family, family planning, plastic art, entertainment award, entertainment (general), arts (general), arts, culture and entertainment, economy, business and finance, financial and business service, business enterprises, business (general), computer crime, restraint of trade, international (foreign) trade, trade dispute, trade agreements, trade policy, trade balance
---