FoxT Record Revenues Drive Third Consecutive Year of Profitability
Investments in Product Development, Talent Acquisition and Partnerships Expand FoxT's Global Footprint and New Customer Acquisition
(January 18, 2012)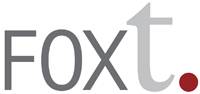 MOUNTAIN VIEW, CA -- (Marketwire) -- 01/18/12 -- Fox Technologies, Inc. (FoxT), a leading provider of enterprise access management solutions, today announced it recorded a 30 percent revenue jump for 2011, and the third consecutive year of profitability. The cumulative increase in revenues will be reinvested to support the expansion of product development, talent acquisition and partnership development to fuel the company's leadership position in the enterprise access management market.
Surging worldwide demand for FoxT's ServerControl and ApplicationControl solutions has driven FoxT to extend its channel and technology partnerships in key markets including North America, Europe, and South and Central America. The FoxT ApplicationControl centrally controls end-user access across diverse business applications, and ServerControl allows enterprises to centrally control access privileges at the operating system and command levels. Central management of access privileges across both servers and applications from a single platform enables enterprises to more effectively and efficiently enforce, authorize and audit employee access and use of critical data.
"Insider fraud is rampant in enterprise and government organizations, and to effectively safeguard data assets, both privileged user management and application access management are today among the highest security priorities," said Subhash Tantry, CEO of FoxT. "FoxT's focus on product innovation and strong strategic partnerships, combined with a continued investment in sales infrastructure, will maintain our growth trajectory and address the critical needs of this market."
FoxT made several enhancements to its Enterprise Access Management solutions in 2011, including a new web services interface, compliance-specific report packs and award-winning role-based access controls capabilities for cross-server implementation of deeper authorization granularity. The web services interface allows for seamless integration with the existing solutions that may be present, including Identity Managers, Role Managers and Active Directory, as well as for integration with GRC and Security Information Event Management platforms.
Also in 2011, FoxT's ServerControl innovation was recognized by the information security industry with the following accolades:
Government Security News Homeland Security Award -- Best Privileged Access Management Solution
2011 Golden Bridge Award for Access Compliance and Information Security
Infosecurity Product Guide for Best Security Product based on the new Role-Based Access Controls capabilities
About FoxT
FoxT protects corporate assets with an enterprise access management solution that centrally enforces granular access entitlements, in real-time, across operating systems and business applications on any networked device. The ability to proactively administer, authenticate, authorize and audit access across diverse platforms, down to the operating system resource level, enables organizations to greatly reduce compliance and audit costs, streamline IT security administration and protect corporate value by mitigating the risk of insider fraud. Headquartered in Mountain View, California, FoxT serves Global 1000 customers in 32 countries. For more information -- www.foxt.com or email sales@foxt.com.


Lynne Courts
Vice President-Marketing
650 687 6278
lynne.courts@foxt.com


Copyright @ Marketwire
Page: 1
Related Keywords:
access management, access control, privileged user management, privileged user management, security, Sales, Applications, Sales & Marketing, Security, Computer Technology, Internet, Business Issues, Administration, Security, Administration, Internet Server Applications, E-mail, Management, Sales, CEO/CFO, Sales, Marketwire, Inc., , IT (Information Technology), Security, Internet Technology, Computer Science, Business, Email,
---