Fox Technologies Announces Latest Release of ServerControl Privileged Access Management Solution
New Release Features Active Directory Bridge for Streamlined Management of Privileged Access Policies Without Schema Changes
(February 22, 2012)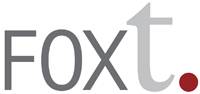 MOUNTAIN VIEW, CA -- (Marketwire) -- 02/22/12 -- Fox Technologies, Inc. (FoxT), a leading provider of Enterprise Access Management solutions, today announced the release of FoxT ServerControl™, featuring the latest capabilities for centralized privileged access management across diverse servers in the enterprise.
The newest version of FoxT ServerControl, a comprehensive solution for privileged user management and access control enforcement, features an Active Directory (AD) bridging capability. The AD bridge enables integration of access controls for Unix, Linux and Windows servers into an environment where the primary user repository is Microsoft Active Directory. Using the AD bridge capability, users are provisioned from AD to FoxT ServerControl. In addition, authentication for user access is handled by AD using Kerberos, while authorization for privileged user access is handled by FoxT ServerControl.
The ability to centrally administer and automatically enforce both contextual multi-factor authentication and granular authorization, without sharing root and other functional account passwords in conjunction with Active Directory, will increase the security of an organizations' key data resources and greatly simplify compliance.
"Seamless connection with Active Directory offers significant financial and operational savings for organizations," stated Tommy Magnusson, CTO at FoxT. "Enabling organizations to apply FoxT ServerControl access policies and enforcement to their AD users without requiring any AD schema changes greatly simplifies management while reducing the risk of insider fraud."
Other key AD support features include the following:
Seamless login of AD users to Unix and Linux servers
Kerberos pre-authentication
Kerberos ticket delegation and forwarding
SSO between Kerberized FoxT Servers
Propagated locking of AD users to FoxT ServerControl
FoxT ServerControl will be featured at the 2012 RSA Conference, booth number 751 and an online press kit is available at http://www.tradeshownews.com/events/RSA-Conference-2012/foxt/
About FoxT
FoxT protects corporate assets with an enterprise access management solution that centrally enforces granular access entitlements, in real-time, across operating systems and business applications on any networked device. The ability to proactively administer, authenticate, authorize, and audit access across diverse platforms, down to the file and device level, enables organizations to greatly reduce compliance and audit costs, streamline IT security administration, and protect corporate value by mitigating the risk of insider fraud. Headquartered in Mountain View, California, FoxT serves Global 1000 customers in 32 countries. For more information -- www.foxt.com or email [email protected].
Media Contact:
Justin Gillespie
Trainer Communications
[email protected]
925-271-8215

Lynne Courts
Vice President-Marketing
650 687 6278
[email protected]


Copyright @ Marketwire
Page: 1
Related Keywords:
access management, access control, privileged user management, server security, security, Applications,Security,Computer Technology,Internet,Authentication,Administration,Access Management,Authentication,Security,Administration,Internet Server Applications,E-mail,Web Servers,Management,CTO/CIO,Unix,Unix,Linux,Marketwire, Inc., ,IT (Information Technology),Security,Financial,Computer Science,Business,Email,Other,
---