Founders of Ingram Micro's VentureTech Network Inducted Into CompTIA's IT Hall of Fame
Jane Cage, Steven Harper, Myles Schacter and Ted Warner Honored for Game-Changing Contributions to the IT Channel
(April 24, 2012)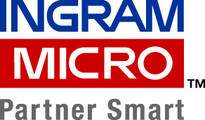 SANTA ANA, CA -- (Marketwire) -- 04/24/12 -- Ingram Micro Inc. (NYSE: IM) is proud to announce four founding members of its VentureTech Network (VTN) partner community have been named to the IT Hall of Fame by CompTIA. The honorees include Jane Cage of Heartland Technology Solutions; Steven Harper of Network Management Group, Inc.; Ted Warner of Connecting Point; and retired IT reseller Myles Schacter. All four were inducted into this prestigious group during CompTIA's Annual Member Meeting, held in Chicago earlier this month.
The IT Hall of Fame recognizes individuals who have made outstanding contributions or provided exceptional service to the IT channel, as well as those responsible for groundbreaking technology innovations. The IT Hall of Fame Selection Committee is made up of representatives from the vendor, distributor, solution provider and trade media communities. CompTIA administers the IT Hall of Fame on behalf of the industry annually.
"A true pioneer, the VTN community has given small and medium-sized technology solution providers a greater voice in the IT industry," says Todd Thibodeaux, president and CEO, CompTIA. "Today, tens of thousands of small technology businesses are vital players in our industry. Their success can be linked back to the efforts and foresight of the VTN community and these founding partners."
Formally established by Ingram Micro in 1998, VTN is recognized as the IT channel's flagship partner community and top-performing, peer-to-peer networking organization. For nearly two decades, VTN has served as a voice of leadership within the IT channel and continues to be an advocate for solution providers and managed service providers (MSPs) throughout North America.
"It's inspiring and rewarding to see these four founding members of Ingram Micro's VentureTech Network inducted into the IT Hall of Fame," says John Fago, senior director of channel marketing, Ingram Micro North America. "The VTN community ignited the power of partnership within the IT channel and continues to lead the industry by every measure. We're honored to congratulate the founding members of VTN and recognize Jane, Steve and Ted for their ongoing leadership as part of the VTN community."
For more information about the VentureTech Network, visit www.im-vtn.com.
Follow Ingram Micro Inc. on Facebook at www.facebook.com/IngramMicro and Twitter at www.twitter.com/IngramMicroInc.
About Ingram Micro Inc.
As a vital link in the technology value chain, Ingram Micro creates sales and profitability opportunities for vendors and resellers through unique marketing programs, outsourced logistics, technical and financial support, managed and cloud-based services, and product aggregation and distribution. The company is the only global broad-based IT distributor, serving more than 150 countries on six continents with the world's most comprehensive portfolio of IT products and services. Visit www.ingrammicro.com.
Press Contact:
Marie Rourke
WhiteFox Marketing (for Ingram Micro)
(714) 292-2199
[email protected]


Copyright @ Marketwire
Page: 1
Related Keywords:
Ingram Micro, VTN, VentureTech Network, CompTIA, Hall of Fame, IT, MSP, VAR, Award, Sales,Marketing,Sales & Marketing,Networking,Management,Sales,CEO/CFO,Sales,Marketwire, Inc., ,Financial,
---