Fluenz Language Programs Debut in Spanish, French, Italian, and Mandarin for Mac and PC
First Language-Learning Software for English-Speakers to Feature a Personal Tutor
(November 24, 2009)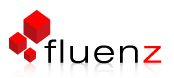 MIAMI BEACH, FL -- (Marketwire) -- 11/24/09 -- Fluenz today announced the launch of Fluenz f2, the first language-learning software to feature video instruction and guidance by a personal tutor. Fluenz f2 offers more language sessions, workouts and conversations than the current leading language software and is the only program to offer video guidance, explanations in English, pronunciation tutorials and common travel scenarios. Built on feedback from thousands of users surveyed over the last three years, Fluenz f2 is now available in Spanish, French, Italian, and Mandarin worldwide.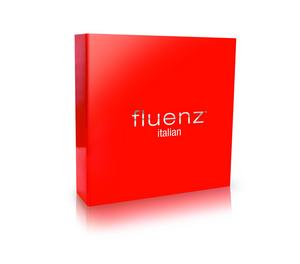 "Up until now, people have been limited to the 'see a picture, memorize the word' language programs that teach adults as if they were children. But, adults learn differently from children," said Carlos Lizarralde, co-founder of Fluenz. "That's why Fluenz f2 introduces a tutor who incorporates the user's knowledge of English grammar and syntax as leverage for reaching fluency in the shortest time possible."
The vision behind Fluenz is that the best digital learning reproduces the memorable experiences of one-on-one tutoring. Fluenz f2 replicates the face-to-face experience by blending a beautiful visual environment with the power of an inspirational teacher. The teaching methodology focuses on words and phrases with practical, real-world value to provide an engaging learning experience. In development, users noted that their confidence in a new language increased dramatically when using the Fluenz programs because they immediately learned useful phrases rather than mere words. "Why focus on 'the cup' when what people really want to learn is 'Can I have a cup of coffee?'" added Lizarralde.
Consumers can purchase Fluenz f2 programs at more than 500 Borders retail stores or online at Amazon.com, TigerDirect.com, NewEgg.com and Fluenz.com with prices beginning at $218.
The DVD-ROM-based software runs on Mac OS X 10.3 or higher, and PCs with a Pentium 4 processor or higher on Windows XP or Vista operating systems. All Fluenz f2 programs include audio compact discs, podcasts (except Italian) and a navigator to complement users' on-screen tutoring sessions. The CDs allow users to spend more time learning and reviewing the new language, while the podcast lessons conveniently coincide with every three sessions of the software. The navigator is a quick-reference guide that contains some of the most useful words and phrases.
About Fluenz
Fluenz is a language-learning software company founded by a group of language lovers who believe that relevant content and beautiful design go hand in hand with digital learning. Fluenz programs use video to place a teacher at the center of every session, guiding users through in-depth tutorials, everyday conversations and a range of different interactive workouts. Fluenz f2 programs are currently available in Spanish, French, Italian, and Mandarin. Fluenz.org is the non-profit campaign that offers El Book, a free English-learning tool for disadvantaged Spanish-speaking immigrants. For more information, please visit www.fluenz.com or call 877-FLUENZLAB.
Image Available: http://www2.marketwire.com/mw/frame_mw?attachid=1123281

Add to Digg Bookmark with del.icio.us Add to Newsvine
Media Contact:
Michael Rush
360 Public Relations
617-585-5792
[email protected]


Copyright @ Marketwire
Page: 1
Related Keywords:
language-learning software, learn Italian, language software, learn Spanish, learning Spanish, Windows,Mac,WinXP,OS9,OSX,Marketwire,Computer Science,Adults,Children,
---