Flex Discovery Acquires Landmark Legal Solutions
(June 06, 2012)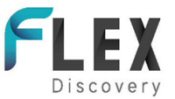 AUSTIN, TEXAS -- (Marketwire) -- 06/06/12 -- Flex Discovery, a premiere Texas-based electronic discovery services provider, announced today the company's acquisition of Landmark Legal Solutions. The acquisition includes Landmark's headquarters location in Chicago, IL, and its Washington, D.C. location. The former Landmark Legal Solutions is now known as "Landmark, a Flex Discovery company." During the integration period, Flex Discovery will continue to sell discovery services under both brands while consolidating operations under the Flex Discovery umbrella.
The acquisition of Landmark provides Flex Discovery with a known and trusted brand in two key growth markets: Chicago, IL, and Washington, D.C. With more than a decade of experience providing litigation support services to law firms, corporations, and government agencies, Landmark is regarded for its high quality and devotion to customer service.
In addition to the traditional litigation support services delivered by Landmark, clients now have access to the elite managed discovery services offered by Flex Discovery, including data preservation and collection, planning and consulting, ESI processing, hosting, and managed review. Clients of both companies now have access to services and support in more locations, providing greater ability to leverage a single service provider for large and complex projects, including those in multiple states.
"With an exceptional reputation for quality and customer satisfaction, Landmark provides us with a strong entry point in two important geographic growth markets in the legal industry," said Ronnie Banerjea, Flex Discovery co-CEO. "Clients of both Flex and Landmark now benefit from the infrastructure of a larger, national company while receiving high-quality service from local experts."
Flex Discovery co-CEO William J Platt added, "Landmark clients now have access to and the support of a greater breadth of more technical electronic discovery offerings. Flex Discovery partners with leading technology companies to ensure that the most cost-effective and reliable solutions are available to clients."
The acquisition marks a renewed commitment by Flex Discovery to superior service delivery and overall customer satisfaction. The leadership team at Flex Discovery now includes a Chief People Officer (CPO), Eric Singer, founding partner of Landmark. As CPO, Mr. Singer is dedicated to ensuring that every client experience meets or exceeds expectations and that Landmark's reputation for excellence is carried throughout the entire Flex Discovery organization. Bill Rioux, President of Flex Discovery, will continue in his existing role overseeing the day to day operations of the company.
The acquisition closed in May, and integration is already underway. The terms were not disclosed.
About Flex Discovery
Flex Discovery is a managed service provider focused on helping corporate legal departments and law firms streamline the discovery process in information-intensive litigation matters and investigations. Based in Austin, TX, Flex Discovery has locations in Houston, Chicago, Washington, D.C., and Irvine, CA. For more information, visit www.flexdiscovery.com.
Contacts:
Edge Legal Marketing
Carolyn Depko
732-533-5491
cdepko@edgelegalmarketing.com


Copyright @ Marketwire
Page: 1
Related Keywords:
Flex Discovery , Marketwire,
---