First visit to Poland, her ancestral home delights Helena Lang, editor of Sainsburys Magazine, in the latest issue
(April 07, 2011)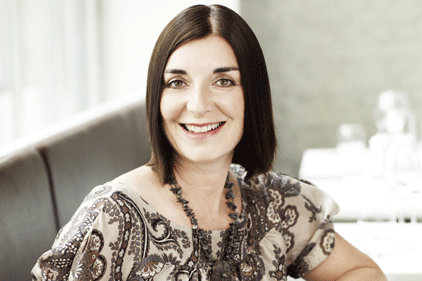 London (Vocus/PRWEB) 7 April 2011
In the latest issue of Sainsburys Magazine, in store today, Helena Lang, editor of the award-winning customer magazine, gives a personal account of her first family trip to Poland. In the issue, she reveals her thought-provoking experience of her fathers homeland, with its visual and culinary delights, made all the more poignant since her father left the country during the Second World War.
Whilst visiting Krakow and the south east of the country, Helena, who joined Seven as editor of Sainsburys Magazine in May 2009, discovered a nation steeped in tradition and fine food, but also a land full of surprises.
With an image in her mind born from sepia toned old family photographs, Helena expected to find a country laden with strife and hardship. Instead her initial impressions of the country came as a delightful revelation. The trip took in Krakow, where they stayed in the Kazimierz district, a visit to Auschwitz, a day in Wieliczka and trips to Zakopane and Tarnow.
Being an editor of a food focused magazine, gastronomic delights were not far from Helenas mind, sampling Russian pierogi stuffed with cheese, delicious pork loin in a spicy tomato sauce, and incredible cakes and pastries, piled high with layers of puff pastry, crème patisserie, fruit syrups and dark chocolate.
Food was always going to be a major part of the trip. Helenas paternal family were refugees in Britain after the Second World War and, like many immigrants, food and recipes passed down the generations were key to keeping their heritage alive in a strange new land. Regular family visits focused on traditional recipes including barscht (clear beetroot soup) with dumplings, bigos, a chunky polish-style cassoulet (a hearty dish with plenty of cabbage, minus the beans) and, of course, Jewish staples including rye bread, gherkins, dried meats, duck, dumplings, and dill on everything!
Helenas holiday was arranged by Baltic Holidays which offers tailored itineraries and group tours in most of the Baltic States.
Helena Lang, Editor of Sainsburys Magazine, says, Im the first of my fathers children to visit the country, and to go with him and my English mother was an emotional journey for all of us.
I really fell in love with the place, you know a holiday has been successful when you start wondering if you can afford to buy a pied a terre there to escape to, she added.
According to the Office for National Statistics, the Polish-born population is widely spread across the UK. In the year ending June 2010 they were one of the three largest non-UK born population groups in all countries and regions of the UK. London had 122,000 Polish-born residents, 23 per cent of the UK total.
Helena joined Sainsburys Magazine, from Source magazine, the customer title for the John Lewis brand Greenbee.com, where she had been the editor since 2006. She also worked as Robinsons deputy on the title between 2004 and 2006, and also edited Hachette Filipacchis Psychologies magazine ahead of its UK launch.
Sainsburys Magazine, which is published by Seven, the award-winning customer engagement agency, is now the UKs most widely read, paid-for title. With just under 4 million readers every month (NRS), Sainsburys Magazine is the only magazine to have won the covetable PPA Customer Magazine Award at the annual Periodical Publishers Association (PPA) Awards three times.
Sainsburys Magazines unique mix of food and lifestyle content offers its readers recipe inspiration from the magazines renowned food team plus ideas for their homes, families, health and holidays. At only £1.60, the monthly glossy is incredible value, with tips and advice from the best writers and contributors, including a monthly column from keen cook and busy mum Fiona Gibson, a monthly Q&A with top psychotherapist Elizabeth Meakins and recipes from the worlds best chefs and drinks experts, including Nigel Slater and Olly Smith.
Contact at Seven:
Shareena Ali
PR
Seven
3-7 Herbal Hill
London
EC1R 5EJ
Tel: 020 7775 5549
Email: shareena(dot)ali(at)seven(dot)co(dot)uk
About Seven

Seven is an award-winning multichannel strategic content agency.
Experts in creating intelligent, relevant and effective content across multiple channels, including magazines, websites, social media, interactive ezines, video, iPhone and iPad apps.
Clients of Seven include Virgin, Sainsburys, CIMA, English Heritage, Grant Thornton, Guardian Media Group, Lloyds Banking Group, New Look and Waterstones.
For further information: http://www.seven.co.uk or contact Shareena Ali, PR, Shareena(dot)ali(at)seven(dot)co(dot)uk020 7775 5549.
# # #
Read the full story at http://www.prweb.com/releases/Sainsburys_Magazine/Helena_Lang/prweb8278022.htm.
Page: 1
Related Keywords:
---