First Trace Releases Service Pack 1 for Kinnosa 5
(February 15, 2012)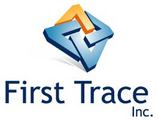 PHOENIX, AZ -- (Marketwire) -- 02/15/12 -- First Trace, Inc. has released Service Pack 1 (SP1) for version 5 of Kinnosa, a Document Control and Business Process Management software. The highly anticipated SP1 includes substantial updates, system enhancements and new features to address specific customer requests. Additions to Kinnosa's document control services include Universal Content Indexing, Intelligent Workspaces, enhanced property inheritance and advanced auditing. Kinnosa's Business Process Management (BPM) engine was upgraded with new Task Management services that automate and simplify project management and business workflows.
One of the primary technological challenges of the modern enterprise is how to effectively unify disparate IT systems into a cohesive environment. Many organizations use multiple systems for data management, ERP, manufacturing, engineering and more. The problem often comes down to a basic requirement: can the average employee aggregate, search and access data in these independent systems from a simple display?
SP1 for Kinnosa 5 includes a new Universal Content Indexing capability that dramatically speeds and extends users ability to search all document content for DWG, DWF, PDF and MS Office file formats. The content indexes contain various CAD attributes, text content and reference data that allow high performance Kinnosa searches. Universal Content Indexing provides sub-second responses to searches on Big Data across the enterprise to find specific content and properties buried within documents. End users are able to run extremely fast searches from Windows Explorer to access documents stored in the Kinnosa repository and external systems; no need to use multiple interfaces.
Working with large and complex files can be difficult in a collaborative enterprise environment. File transfers can be time-consuming when dealing with AutoCAD, SolidWorks, Inventor, MicroStation and other CAD documents. Kinnosa has been enhanced with an Intelligent Workspace that speeds updates, transfers and overall system performance. Internal staff, even engineers using complicated CAD tools, can manage files in real-time without having to wait for lengthy processes to complete. End users continue to work without interruption while the system intelligently manages the workspace files.
The most exciting new enhancements added to the integrated Kinnosa Workflow BPM solution include Task Management services. These innovative new services allow users to assign flexible lists of tasks, documents, templates and approvals to real-world business workflows. Especially suited for project management, these services add an entirely new level of BPM capabilities to Kinnosa Workflow's already robust suite of services. Groups of authorized employees can work simultaneously on the same content for total process collaboration.
Read press release online at http://www.firsttrace.com/presscenter/release-120215.html
About First Trace, Inc.
First Trace is a global provider of Document Control and Business Process Management software solutions for firms with complex data requirements. First Trace has developed the KinnosaONE product family as the next step in The Evolution of Document Management. KinnosaONE is the only family of software solutions that leverage existing technology investments and integrates with CAD tools and Office applications for immediate ROI across the enterprise. First Trace has customers worldwide across a range of industries, including Austin Energy, New York State Electric & Gas, Mittal Steel and Georgia-Pacific. To learn about First Trace visit www.FirstTrace.com.
Add to Digg Bookmark with del.icio.us Add to Newsvine
Kyle Blair
+1 480.940.2393 Ext. 26
Email Contact


Copyright @ Marketwire
Page: 1
Related Keywords:
First Trace, Inc., CAD,Management,Engineers,Data Management,Display,Business,PDF,CAD/CAM/CAE,autocad,solidworks,Dassault Systemes,Marketwire, Inc., ,Management Services,Biology,Business,Family,Other,
---