First-Ever Location-Based Awards Presented at The LOCALS
12 Category Winners Receive Awards in Location-Based Advertising and Services
(November 03, 2011)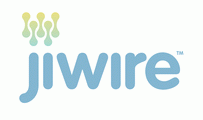 SAN FRANCISCO, CA -- (Marketwire) -- 11/03/11 -- JiWire, the leading location-based mobile media company reaching the on-the-go audience, and Geo-Loco, the future of geo-location services, today announced the winners of the first annual awards, The LOCALS. The winners accepted their awards last night at a special event in San Francisco that was attended by over 400 industry leaders. The LOCALS are the first awards program of its kind to recognize the best in location-based services and advertising, including mobile apps, individuals and brands.
In its first year, The LOCALS generated hundreds of entries from innovative developers, brands, start-ups and advertisers nationwide. The top 12 entries were identified as finalists by a panel of peer votes and judges such as VentureBeat's Jennifer van Grove, Scobleizer's Robert Scoble, Mashable's Ben Parr, AllThingsD's Liz Gannes, American Express' David Wolf, and Kelsey Group's Michael Boland. Judging took place the week of October 25, 2011, where voters selected their favorite finalists.
Listing of The LOCALS Awards Winners and Finalists
Quotes
Dave Courtney, Chief Executive Officer, JiWire
"As the location-based market continues to grow very rapidly and brands find new innovative ways to 'locationize' themselves, we felt the need to celebrate these advancements. In response, we created the first-ever location-based awards, The LOCALS, to showcase the best-of-the-best in our space. We are truly honored to recognize the remarkable companies and individuals that are moving the needle with their location-based applications and advertising."
Helpful Links
About JiWire
JiWire is the leader in connecting advertisers to today's On-The-Go Mobile Audience, using the world's largest location-based interactive media channel. JiWire's platform enables advertisers to identify and deliver ads to audience segments based on a person's physical location while taking the venue type and brand into account. JiWire also allows wireless broadband network hosts advertising as a currency for wireless Internet access and mobile application publishers a unique advertising revenue stream. With a goal of engaging users however they connect to the Internet while on the go, JiWire provides a cross-channel solution that extends location-based targeting to multiple devices, from laptops to smartphones across content channels from Wi-Fi to the Internet to mobile. In 2010, JiWire announced its international expansion into the UK, partnering with British Telecom to extend its media channel to more than 4,000 locations.
For more information, please visit www.JiWire.com or call (415) 877-4711.
Converge Labs, LLC is an information-services company that leverages both human-powered research and analysis and best-in-class algorithm based search tools to help businesses identify track and analyze threats, challenges, issues and opportunities. Converge Labs founded Geo-Loco and Geo-Social, bringing together the thriving location industry and location, social and mobile experts, entrepreneurs, brands, and investors to learn about what the new breed of Geo-Location-enabled services and applications is doing for brands, for businesses and for consumers.
Kelly Murphy
650-762-2820
Email Contact


Copyright @ Marketwire
Page: 1
Related Keywords:
JiWire, Geo:Loco, The LOCALS, advertising, location-based services, location, awards, developer, Internet,Broadband,Communications,WiFi,Web,Smart Phone,Home Networks,Search,Applications,Research,Marketwire, ,Internet Technology,Internet,
---