First Connections Chooses Vidyo for New "FirstConnect" Video Conferencing Service
The Hosted Service, Based Exclusively on VidyoConferencing, Enables Personal Telepresence for Desktop and Mobile Video Conferencing Users
(August 25, 2009)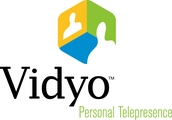 HACKENSACK, NJ -- (Marketwire) -- 08/25/09 -- Vidyo®, Inc., the first company to deliver personal telepresence, today announced that it has formed a strategic partnership with First Connections Limited, dedicated specialists in video conferencing and audio visual applications, to introduce a new hosted video conferencing service, FirstConnect, that is based on VidyoTechnology(TM). The recently launched new service provides mobile "personal telepresence" -- HD, multiparty desktop VidyoConferencing(TM) -- via the Internet, for a very affordable monthly fee to any PC or Mac user and allows a company to deploy these services and reap the benefits almost immediately.
"Vidyo has made it possible for us to meet the timely needs of our customers," said Keith Gyford, managing director of First Connections Ltd. "With VidyoTechnology, we are now able to deliver a very affordable service without compromising on quality or mobility. FirstConnect enables companies that previously found high quality video conferencing to be out of their budgetary and logistical reach to now have a more personal level of communications with colleagues, customers and suppliers while reducing travel budgets and CO2 emissions, all for a very low cost. With the FirstConnect service, ten people or locations can be connected using personal telepresence for a year, for less than the cost of one traditional room-based system."
Vidyo's groundbreaking VidyoRouter(TM) technology is leveraging scalable video coding to offer Conferencing Service Providers (CSPs) the ability to deliver the highest video quality over broadband Internet connections. Those connections include not only WiFi, but also 3G. The Vidyo solution allows service providers to reach a far larger customer base, independent of the type of broadband connection used, since Vidyo products don't require dedicated networks and can handle intense packet losses. The solution scales from HD room systems with telepresence quality video to HD desktop video conferencing. Vidyo's portal-based technology provides APIs that easily integrate with back office systems. Since the Vidyo model is based on annual license fees, it fits perfectly into a service provider's existing pricing structure.
"We are currently experiencing a rapid adoption of the Vidyo solution among CSPs, worldwide," said Ofer Shapiro, Vidyo's CEO. "Our unique architecture, based on the H.264/SVC (scalable video coding) standard, is becoming the de facto technology for multiparty HD desktop and room video conferencing over general IP networks such as the Internet. It is a perfect fit for CSPs that want to provide their customers with the most affordable, highest quality video conferencing services. We are extremely pleased that First Connections has embraced Vidyo as their video conferencing solution of choice for the FirstConnect service."
Vidyo launched VidyoConferencing, the world's first scalable coding enabled video conferencing system, in March of 2008. It is the first company to license technology and deliver products built upon an entirely new video conferencing architecture that utilizes the H.264/SVC video compression standard. VidyoConferencing delivers unparalleled video quality over unreliable networks including the Internet.
First Connections is actively selling Vidyo as a standalone solution as well as via the FirstConnect hosted service. The company recently worked with Cranfield University, deploying the Vidyo system as a means for the institution to communicate with its key partners, researchers and students across the world. "We needed clear, dependable quality and minimum fuss. Compared to PC-based video conferencing solutions from other vendors we tested, Vidyo was much easier to use, reliable and offered impressive quality," said Chas McManus, IT Projects Manager, Cranfield University. The Vidyo-based FirstConnect service is also used internally at First Connections for day to day communications within the company.
About First Connections Limited
First Connections specializes in the design, installation and running of video communications solutions. Founded in 1995 and based out of the UK, First Connections is an established independent specialist within the Video Communications industry offering a complete set of turnkey services ranging from complex solution design and build through to comprehensive bespoke managed services. Partnering with the world's leading manufacturers in this industry First Connections value the benefits of working closely with Vidyo Inc. and the ability their technology delivers to further extend solutions and services that exploit IT and network assets that are widely deployed today (PC or MAC plus Broadband, WiFi and the Internet).
About Vidyo, Inc.
Vidyo, Inc. is making personal telepresence a reality. Personal telepresence enables anyone, anywhere and at any time to communicate in multi-party video conferences using a personal computer, with HD quality over converged IP networks. Leveraging its patented technologies built on the new H.264 Scalable Video Coding (SVC) standard, Vidyo delivers the industry's best error resilience and lowest latency video conferencing over the Internet and general-purpose networks. Vidyo's technology for OEMs and end-to-end product solutions for enterprises support point-to-point and multi-point connections that include a variety of different platforms ranging from Mac & Windows desktops to dedicated room solutions. Vidyo has achieved international recognition, and industry accolades including a DemoGod award, Best of Interop, and Frost & Sullivan's 2009 Conferencing and Collaboration Product of the Year for its ground-breaking technology. Based in Hackensack, New Jersey and founded in 2005, Vidyo is backed by top tier venture capital investors, including Menlo Ventures, Sevin Rosen Funds, Rho Ventures, and Star Ventures. Learn more at www.vidyo.com.
Add to Digg Bookmark with del.icio.us Add to Newsvine
Contact:
Benita Kenn
PR Director
Vidyo Inc.
Benita@vidyo.com
650-906-3638


Copyright @ Marketwire
Page: 1
Related Keywords:
video conference, videoconference, video conferencing, videoconferencing, telepresence, H.264/SVC, Internet, Broadband, Computers/Home Office, Communications, WiFi, Web, Apple, Networks, Video Conferencing, Home Networks, Applications, Video, Applications, Internet, Business Issues, Architecture, Internet Server Applications, Pro AV, Internet/Web, Internet, Streaming Media, Broadband, Streaming/Webcast, Mobile Video, Mac, OS9, OSX, Marketwire, Inc., Interop Attendees, Communications Technology, Internet Technology, Internet, Outdoor Sports, Other,
---