Firefox Users Now Have One-Click Access to KidZui, the Internet for Kids
Add-On for Mozilla Firefox 3.0 Allows Parents and Children One-Click Access to Fun, Safe Internet Browsing on KidZui
(December 08, 2008)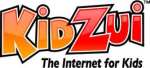 SAN DIEGO, CA -- (Marketwire) -- 12/08/08 -- KidZui, The Internet for Kids (www.kidzui.com), announced a new Mozilla Firefox 3.0 add-on that integrates its revolutionary kid-friendly browser and online service into Firefox, offering millions of Firefox users one-click access to KidZui and its more than 1.5 million kid-friendly websites, games, pictures and videos and safe social networking. The KidZui Mozilla add-on has all of the same features as the standalone KidZui browser for the PC and Mac, including the ability to password-lock KidZui so that kids can't close the browser and open other applications. It makes it even easier for parents and children to share the same computer with complete peace of mind.
"Since launching in March, hundreds of thousands of kids and parents have seen the value in KidZui and have become active and engaged users," said Cliff Boro, chairman and chief executive officer of KidZui. "KidZui's Mozilla add-on now gives us the opportunity to connect with Mozilla's active community, giving them access to a safe social browser with just one click."
KidZui hired the prominent Firefox development team at Briks Software (http://briks.si), led by Brian King, to develop the add-on that integrates KidZui into Firefox. Briks has developed many popular Mozilla add-ons including Fotofox, Zemanta and SmartPrint.
Built for kids ages 3-12, the free KidZui browser and service makes surfing the Internet safe, fun and engaging. With KidZui, kids can independently access over 1.5 million websites, games, pictures and videos, all reviewed and approved by a team of trained editors. KidZui also offers kid-safe social networking.
Once users download the Mozilla add-on of KidZui, they can simply click on the "K" icon in the toolbar to instantly launch KidZui and prevent kids from accessing anything else on the computer. Kids will not be able to leave KidZui until their parent enters a password.
To download the KidZui add-on visit https://addons.mozilla.org/en-US/firefox/addon/9689.
About KidZui
KidZui, The Internet for Kids, is a revolutionary free browser and online service that lets kids ages 3-12 enjoy the power and promise of the Internet in a fun, safe and engaging way. KidZui features more than 1.5 million Web sites, videos and pictures categorized by topic and reviewed for age-appropriateness according to strict editorial guidelines. Built from the ground up for kids, KidZui encourages and rewards curiosity and learning, and keeps parents in touch with their kids' online activities. KidZui is funded by Maveron, Emergence Capital Partners and First Round Capital. KidZui is available at www.kidzui.com.
Add to Digg Bookmark with del.icio.us Add to Newsvine
Copyright @ Marketwire
Page: 1
Related Keywords:
KidZui, Applications, Networking, Internet, Internet Server Applications, Mac, OS9, OSX, Marketwire, Internet Technology, Internet, Social Networking, Children, Parents, Other,
---