Firearms Training System Provider, VirTra Systems, Announces Hiring of Respected Marketing Executive
(January 30, 2012)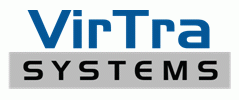 TEMPE, AZ -- (Marketwire) -- 01/30/12 -- VirTra Systems (PINKSHEETS: VTSI), a leading provider of firearms training systems, today announced the addition of Clint Bennett as the new Director of Marketing. Mr. Bennett brings a decade of domestic and international sales management experience to VirTra as well as marketing, product design, and development expertise in military and law enforcement markets. Mr. Bennett is responsible for generating approximately $50 million in sales during his career in both marketing and direct sales roles. Under his leadership, the international military division of one of the nation's largest publicly held Defense Industry manufacturers achieved a 60% year-over-year revenue growth.
Bob Ferris, President and Chief Executive Officer of VirTra Systems, stated, "Clint Bennett's impressive background and spotless reputation throughout the industry along with his deep desire to represent only the finest, life-saving products in the world make him an ideal fit with VirTra. He is one of the very best talents in our marketplace; we're honored to add him to our management team."
About VirTra Systems
VirTra Systems, Inc. is a global leading provider of the world's most realistic and effective small arms training simulators. VirTra is the higher standard in firearms training simulators, offering the only video-based 300-degree simulator platform and the patented Threat-Fire™ hostile return fire system. At VirTra, we believe that personnel entrusted with lethal force and critical missions require the very best training available.
Comments are based on current management expectations, and are considered "forward-looking statements," generally preceded by words such as "plans," "expects," "believes," "anticipates," or "intends." We cannot promise future returns. Our statements reflect our best judgment at the time they are issued, and we disclaim any obligation to update or alter forward-looking statements as the result of new information or future events.
VirTra and the VirTra logo are trademarks of VirTra Systems, Inc.
Investor Relations Counsel
Rudy R. Miller
Chairman, President & CEO
The Miller Group
[email protected]
www.themillergroup.net
(602) 225-0505


Copyright @ Marketwire
Page: 1
Related Keywords:
firearms training systems, small arms training simulators, firearms training simulators, Marketwire, Inc., ,
---