Firearms Training Simulation Manufacturer, VirTra Systems, Announces New Domestic & International Sales
(April 17, 2012)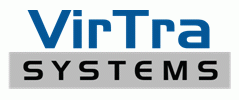 TEMPE, AZ -- (Marketwire) -- 04/17/12 -- VirTra Systems (PINKSHEETS: VTSI), a leading provider of firearms training simulation systems to military, law enforcement agencies and other organizations, today announced sales to new agencies within the domestic as well as international markets.
Domestically, the following agencies have recently purchased or installed a simulator from VirTra's multi-screen simulation product line:
Henry County, Georgia Sheriff's Office
Unnamed California Law Enforcement Agency
New international customers that have purchased VirTra's simulation products through a licensed/registered distributor are located in the countries of:
These new customers also acquired various simulator accessories, such as the patented Threat-Fire™ hostile return fire devices, tetherless recoil kits, and other simulator enhancements. VirTra only releases information on sale orders and installations when the Company has express written permission from the customer.
Aaron DeCorte, Vice-President of Sales of VirTra, expressed, "We are continuing to see growth of our sales to both domestic and international customers. Our revolutionary simulator training products continue to gain notoriety with consumers throughout the world."
Henry County, Georgia Sheriff Keith McBrayer commented, "The safety of both the public and our deputies is our highest priority. The VirTra Firearms Training Simulator is a very important tool for training both inexperienced shooters on the fundamentals of marksmanship and experienced deputies on how to make the best judgment call when faced with volatile situations. Although time on our live fire range is very valuable to our deputies, time spent in the simulator helps sharpen their skills before going to the range."
Sheriff McBrayer further added, "The versatility and capabilities of the VirTra simulator give us the opportunity to place a deputy or two into a real life crisis situation. It makes our people become more aware of their surroundings and gives them the opportunity to work on their communications skills before taking whatever action is necessary to bring the crisis to the appropriate conclusion."
About VirTra Systems
VirTra is a global leading provider of the world's most realistic and effective small arms simulators. VirTra is the higher standard in firearms training simulators, offering a variety of simulator platforms, powerful gas-powered recoil kits and the patented Threat-Fire™ simulated hostile return fire system. VirTra's products provide the very best training available for personnel that are entrusted with lethal force and critical missions. The Company's common stock is not registered under the Securities Exchange Act of 1934 and the Company does not currently file periodic or other reports with the Securities and Exchange Commission.
Comments are based on current management expectations, and are considered "forward-looking statements," generally preceded by words such as "plans," "expects," "believes," "anticipates," or "intends." We cannot promise future returns. Our statements reflect our best judgment at the time they are issued, and we disclaim any obligation to update or alter forward-looking statements as the result of new information or future events.
VirTra and the VirTra logo are trademarks of VirTra Systems, Inc.
Investor Relations Counsel
Rudy R. Miller
Chairman, President & CEO
The Miller Group
[email protected]
www.themillergroup.net
(602) 225-0505


Copyright @ Marketwire
Page: 1
Related Keywords:
VirTra, firearms training simulation, military, law enforcement, Threat-Fire, Henry County, Georgia, Marketwire, Inc., ,Other,
---