Finger Lakes Wine Country Tourism Marketing Association Announces Arrival of New Custom Travel Magazine
(March 17, 2011)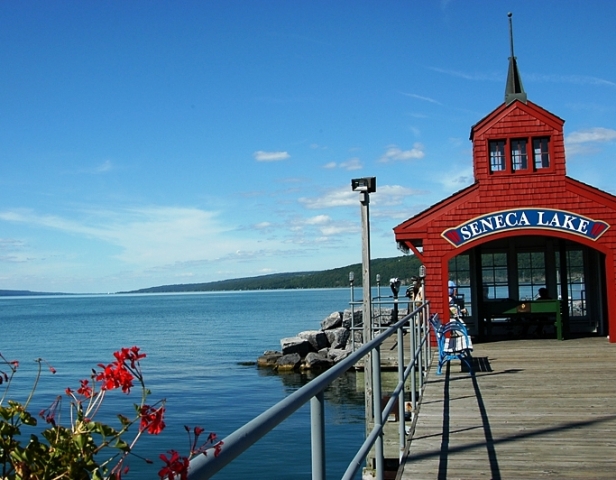 Corning, NY (Vocus/PRWEB) March 17, 2011
Finger Lakes Wine Country Tourism Marketing Association is excited to announce the arrival of an editorial-style custom travel magazine publication for the 2011 tourism season in partnership with Hour Custom Publishing.
The Finger Lakes Wine Country travel magazines three main editorial pieces are fresh, original stories written by experienced journalists with ties to the region. Photo-book quality images, detailed regional maps, recent news and accolades, events calendar, and accommodation listings augment the stories.
The Finger Lakes Wine Country story is a unique and remarkable one that deserves to be brought to life through detailed print and photography, commented Finger Lakes Wine Country president, Morgen McLaughlin. The Finger Lakes Wine Country travel magazine serves as both a travel planner and touring guide, as well as a keepsake for those who have visited the region.
Hour Custom Publishing is a full-service publishing agency, providing award-winning editorial and graphic design services; results-driven advertising sales; efficient project management; high-quality pre-press and production services; and targeted distribution for clients in a variety of industries.
Finger Lakes Wine Country is an innovative marketing association in partnership with the Steuben County Conference and Visitors Bureau, Chemung County Chamber of Commerce, Watkins Glen Area Chamber of Commerce, and the Yates County Chamber of Commerce. In addition to the new travel magazine, Finger Lakes Wine Country also is responsible for the Finger Lakes Wine Country mobile travel app. The free mobile app is available for iPhone, Android, and Blackberry via FLWC.mobi. The associations Web site, FingerLakesWineCountry.com, offers visitors to the region the ability to build, map, and print their custom-built itineraries with the Trip Builder feature through use of the comprehensive databases of regional tourism businesses.
# # #
Read the full story at http://www.prweb.com/releases/FingerLakesWineCountry/TravelMagazine/prweb8214231.htm.
Page: 1
Related Keywords:
food, beverage, food, food safety, lifestyle and leisure, lifestyle (house and home), tourism and leisure, lifestyle and leisure, tourism, travel and commuting, lifestyle (house and home), hotel and accommodation, lifestyle and leisure, lifestyle (house and home)
---