Financial Industry Consortiums Select AGARI to Protect Financial Services Industry From Phishing, Spam and Malware Attacks
(January 18, 2012)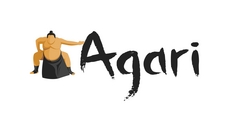 PALO ALTO, CA -- (Marketwire) -- 01/18/12 -- AGARI, selected by BITS, the technology policy division of The Financial Services Roundtable, and the Financial Services Information Sharing and Analysis Center (FS-ISAC), will support the Trusted Email Registry, a new service that equips a financial institution to counter-attack email fraud and phishing with enhanced threat intelligence and proactive controls.
With AGARI, the Registry enables BITS and FS-ISAC members to enlarge their vision and understanding of how their domain identity is being used across the Internet. Members publish authorization policies to AGARI's Trust Fabric, which today protects 1 billion mailboxes. When a malicious email is sent to a Trust Fabric mail carrier, the message is rejected, entirely preventing such attacks. Financial institutions become proactive protectors of their own reputation and move to the frontlines of threat control, capable of managing exactly how their domains are used and who may use them to reach out to customers and constituents.
"Protecting the email channel is a necessity for financial institutions," said Eric Guerrino, FS-ISAC Executive Vice President. "We are excited to partner with AGARI, whose services will share threat intelligence from ISPs with financial services companies to deepen monitoring of email traffic and reduce fraud."
"AGARI is very pleased to partner with BITS and FS-ISAC and praises its members for boldly moving to protect customers and limit risk across the Financial Services Industry," said AGARI founder and CEO Patrick Peterson. "AGARI's global insights and controls empower organizations to secure the email channel with renewed confidence in every message. This unprecedented Internet-scale visibility and control will revolutionize management of security threats."
BITS and FS-ISAC member companies may begin immediately using free AGARI services to thoroughly monitor the extent of domain abuse and proactively curtail customer risk: http://agari.com/trustedregistry, and proceed to protect themselves and their customers from brand imposters and threats that abuse the email channel.
About BITS
BITS addresses issues at the intersection of financial services, technology and public policy, where industry cooperation serves the public good, such as critical infrastructure protection, fraud prevention, and the safety of financial services. BITS is the technology policy division of The Financial Services Roundtable, which represents 100 of the largest integrated financial services companies providing banking, insurance, and investment products and services to the American consumer. [http://www.bits.org/]
About FS-ISAC
The Financial Services Information Sharing and Analysis Center was formed in 1999 and is a non-profit, private financial sector initiative. It was designed and developed and is owned by financial institutions. Its primary function is to share timely, relevant and actionable information of physical and cyber security threat and incident information to help mitigate the risk associated with these threats. http://www.fsisac.com/
About AGARI, Inc. (formerly Authentication Metrics, Inc.)
AGARI collects terabytes of email data from sources across the Internet to create a cloud-based solution to assess, visualize, and protect against email threats to brands, such as phishing and other fraud. Founded by the thought leaders behind Cisco's IronPort solutions, the AGARI platform provides global brands with the tools needed to proactively protect brand reputation, eliminate email threats, protect customers and prevent the loss of sensitive data. Headquartered in Palo Alto, Calif., AGARI is backed by Alloy Ventures, Battery Ventures, First Round Capital, and Greylock Partners. Additional information is available on our website at http://www.agari.com.
Add to Digg Bookmark with del.icio.us Add to Newsvine
Media contact:
Suzanne Matick
831-479-1888
suzanne@matick.net


Copyright @ Marketwire
Page: 1
Related Keywords:
Email, Authentication, DKIM, SPF, Fraud, Phishing, SPAM, Alloy VC, Battery C, First Round, Greylock, Marketwire, , Financial, Internet Service Providers, Internet Technology, Internet, Internet Information Provider, Spam, Email, Other,
---