Financial Expert Gabor Kutas Joins Milengo's Board of Directors
(July 12, 2012)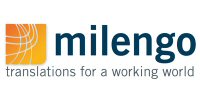 BERLIN, GERMANY -- (Marketwire) -- 07/12/12 --
Editors Note: There is a photo associated with this press release.
Milengo, a leading global provider of translation and localization services, today announced the appointment of Gabor Kutas to their board of directors as a non-executive member. This follows his recent election during the company's annual shareholders meeting, held in June.
Gabor worked previously with Milengo when the company restructured from a cooperative to a fully for-profit organization in 2008. He provided consulting on a corporate restructuring strategy, financial and business planning during the implementation phase, and supported negotiation talks with new CEO candidates.
"I'm very glad to have Gabor joining the board to further enhance the professional development of the company," explains CEO Roman Kotzsch. "I have worked with him directly several times in the past and have always been impressed by his combination of extensive financial knowledge and his ability to focus on, and extract meaningful results from key financial indicators. Having him on our board of directors will be extremely valuable for a young startup company like Milengo."
Gabor Kutas is founder and managing director at DCF Consulting, a capital market advisory firm which also specializes in small and medium sized enterprise mergers, acquisitions and restructuring. Gabor studied at the University of Economics, Vienna and received an M.Sc. in International Finance with distinction from CERAM ESC, France and an M.Phil. from Universite de Nice.
Gabor has been involved with trading venues for many years; first working in sales for Xetra, Deutsche Borse's cash market segment, then heading business development and communication at the Budapest Stock Exchange. Later, drawing on his earlier sales-side expertise from London banks, Gabor set up a capital market consultancy. Founded in 2005, DCF Consulting helps a wide range of clients achieve success within the fields of capital market product development and small to mid-sized mergers, acquisitions and restructuring.
Gabor's mergers and acquisitions activity concentrates on the SME sector where he has represented both the buy and the sell sides. He has helped companies optimize their exit strategy, dispose of their minority holdings or grow through a series of acquisitions to become the industry leader in their respective field.
"I'm very pleased to be joining the Milengo board at an important time for the company. I look forward to providing guidance and advice that will help build on their success and contribute to the long term growth of the business," said Gabor.
Gabor is a native Hungarian, with academic proficiency in English and German, and also speaks French and Italian. He appears regularly in the Hungarian media talking on finance and economics.
He is married with two small children and enjoys collecting early 20th century central European art.
About Milengo (www.milengo.com)
Milengo delivers translation and related localization services to the world's most successful, international businesses. Its team of over 350 in-house translators, project managers and engineers work alongside clients from 19 offices located across the Americas, Europe and Asia.
To view the photo associated with this press release, please visit the following link: http://www.marketwire.com/library/20120712-Gabor1.jpg.
Contacts:
Milengo European Headquarters
Rob Davies
Marketing Manager
+49 (30) 22 48 76 81
+49 (30) 22 48 93 52 (FAX)
rob.davies@milengo.com
www.milengo.com


Copyright @ Marketwire
Page: 1
Related Keywords:
Milengo , France, Germany, Marketwire, Financial, Business, Children,
---