Fight Online Slander With Profile Defenders
Unjust Slander Is Ruining the Reputation of Honest Companies; Profile Defenders Is Putting an End to It by Suppressing Bad Google Results
(October 25, 2011)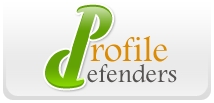 WASHINGTON, DC -- (Marketwire) -- 10/25/11 -- Companies are fed up with rivals and unreasonable customers slandering their good name online. With the dawn of the internet era and more recently Web 2.0, the online image of a company has become increasingly important to protect and a negative perception has far-reaching repercussions. According to Profile Defenders their online reputation management services will allow companies to never again worry about the monetary losses that come with bad results on Google.
Fighting negative press is not as simple as posting two positive posts for every negative one and removing negativity altogether seemingly requires the aid of trained professionals. A representative at reputation management service: Profile Defenders states, "If you want to try to remove online slander on your own all we can say is good luck. It takes years for the average internet marketer to even figure out how to take off the bad posts on the internet and most SEO firms end up outsourcing to us to get the job done as it takes a special science to properly eradicate negative press." They indicate that the only real way of removing online slander is through understanding algorithms and having the right connections in the industry tailored towards fighting negative press.
One may question the ethics of removing negativity on Google but Profile Defenders indicates that most slander is caused by either a rival company that chooses to bash their competition or disgruntled customers that have a predisposition of never being satisfied. Therefore, their services are only bringing a company back into their deserved perception, free of unwarranted slander.
Considering the amount of money that companies are apparently saving with Profile Defender's suite of services, it would stand to reason that the price of negating less than positive Google results would be high. However, they offer a free consultation, a multitude of plans designed to fit any budget and a 100% refund guarantee for their reputation management service if they fail to fulfill their end of the bargain. Finishing the job should be no problem as according to Profile Defenders, "The suite of services is tailor-made and proven to restore the reputation of their clients and we have a 100% success rate thus far."
Profile Defenders is an Online Reputation Management Company with offices located in New York City, Fort Lauderdale, Florida, Washington D.C., and California. Their website is located at http://profiledefenders.com/.
Add to Digg Bookmark with del.icio.us Add to Newsvine
CONTACT
Profile Defenders
Email Contact
Phone: 202-709-6571


Copyright @ Marketwire
Page: 1
Related Keywords:
Johnson Morgan and White - Debt Collection Agency Boca Raton Florida - Johnson Morgan & White (JM&W), Marketwire, , Internet Technology, Computer Science, Internet, Science, Web 2.0,
---