FcB Mastering LLC Launch "Our World" - a FREE Music Album Online
(June 21, 2012)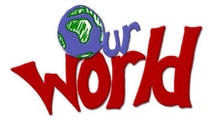 COLUMBUS, OH -- (Marketwire) -- 06/21/12 -- FcB Mastering featuring Musician Fc Bester and Executive Producer Sean H. Ferrer announce the release of the album, "Our World."
Bester wrote "Our World" to bring people closer to the problems children are facing around the world. Requesting no payment, Bester has one simple appeal: "Please share it with everyone you know."
Artists do not typically offer an entire album as a download. Fc Bester and Sean H. Ferrer felt it was important to make this music accessible to as many people as possible.
"I feel it is a master work that will entertain and inspire all who listen to it," states Ferrer.
Jointly, Fc Bester & Sean Hepburn Ferrer issued this statement:
"Whether it's a tsunami in Japan or Indonesia, an earthquake in Haiti or a famine causing drought in Africa, children are always the most affected. One can say they are victims simply because of where they were born. Children are defenseless and cannot help themselves. Someone once said: 'It should not hurt to be a child.' Our World is not only about helping them but also about the love that children can show us."
http://www.songsforourworld.com/
The music on this website is free. You are allowed to download and freely distribute it among your friends. You are NOT allowed any monetary gain, using the music for fundraising or to perform it without written consent from the author. Normal broadcasting and performance copyright laws apply. Copyright Frederik C. Bester, 2011.
Disclaimer: No one receives financial compensation from the music on Our World.
Fc Bester (artist):
FcB Mastering is a music mastering studio based in Columbus, Ohio. Fc is an Audio / Mastering Engineer, Songwriter and Producer. He is better known for his work behind the scenes. Fc has worked for artists around the world. He only recently stepped from behind the "glass" to produce his own material. Our World was his first recorded project as a solo artist. Fc performed all instruments and vocals for OW.
Sean Hepburn Ferrer (Executive Producer):
For 32 years, Sean has worked in every aspect of the Entertainment arena -- from Film & Television development, Production & Marketing to the management of IPs and their related commercial applications. He is also the Founder of the Audrey Hepburn Children Fund, a 501C-3 public non-profit dedicated to continuing his mother's humanitarian efforts as a UNICEF ambassador.
For press information, or to schedule phone interviews, please contact Mike Mena of Ileana International Inc. at: +13103160612 or at: [email protected].
Copyright @ Marketwire
Page: 1
Related Keywords:
FcB Mastering, Africa,Japan,Marketwire, Inc.,Financial,Film,Television,Music,Geology,Oceanography,Engineering,Entertainment,Children,
---