Farmer Mac Selects NaviSite for Disaster Recovery
Solution Addresses Scalability and SAS-70 Audit Requirements
(October 26, 2009)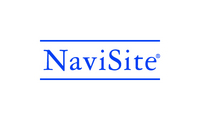 ANDOVER, MA -- (Marketwire) -- 10/26/09 -- NaviSite, Inc. (NASDAQ: NAVI), a leading provider of cloud-enabled enterprise-hosting and application-management services, today announced that the Federal Agricultural Mortgage Corporation has selected NaviSite for its disaster recovery solution. The Federal Agricultural Mortgage Corporation, commonly known as Farmer Mac, is a stockholder-owned, government-sponsored enterprise created by Congress to improve the availability of long-term credit for America's farmers, ranchers, rural homeowners, businesses and communities.
Farmer Mac needed a robust disaster recovery solution that provided assurance of continuing compliance with SAS-70 audit report requirements, as well as Sarbanes-Oxley. At the same time, Farmer Mac was confronting end-of-life issues with its current hardware platform. NaviSite's overall value proposition attracted Farmer Mac, which needed a solution that could scale to meet changing requirements.
"We had stringent requirements for our disaster recovery solution," said Tom D. Stenson, Executive Vice President - Chief Operating Officer. "We needed a solution that would both scale and assure continued regulatory compliance with SAS-70, as well as Sarbanes-Oxley. With a management portal that makes it easy to monitor and manage our environment, the NaviSite solution addresses our needs, and enables us to focus our attention on core business initiatives."
Leveraging hardware and software to replicate data and processing capacity, NaviSite's Disaster Recovery solution provides immediate failover to an alternate technology environment. Customers can choose a disaster recovery solution that fully replicates their primary data center environment for complete failover capacity or a partial environment solution that supports recovery for selected business functions.
"Our disaster recovery solutions address the complete disaster recovery lifecycle -- from initial planning and implementation to ongoing management, and, if necessary, solution support for disaster scenarios," said R. Brooks Borcherding, Chief Revenue Officer, NaviSite. "We feel privileged that Farmer Mac has entrusted us with its mission-critical, disaster recovery function."
NaviSite offers a comprehensive suite of cloud-enabled managed hosting solutions -- including database management; server management; virtualization; disaster recovery; remote monitoring; and network and security services -- designed to meet customers' IT management needs and maximize uptime and efficiency. NaviSite's services provide multiple benefits, including cost savings, 99.99% SLA guarantees, quicker deployment, service flexibility, regulatory compliance, better alignment of IT functions with business goals, and exceptional customer care. For more information, please visit http://www.navisite.com.
About Farmer Mac
Farmer Mac is a stockholder-owned instrumentality of the United States chartered by Congress to establish a secondary market for qualified agricultural mortgage loans, rural housing mortgage loans, rural utilities (to cooperative borrowers made by cooperative lenders) and the guaranteed portions of agricultural and rural development loans guaranteed by the U.S. Department of Agriculture. Farmer Mac's Class C non-voting and Class A voting common stocks are listed on the New York Stock Exchange under the symbols AGM and AGM.A, respectively. Additional information about Farmer Mac is available on Farmer Mac's website at www.farmermac.com.
About NaviSite
NaviSite is a leading provider of cloud-enabled enterprise-hosting and application-management services. It provides customized and scalable solutions, leveraging its industry-leading hosting infrastructure; full suite of managed services; and custom and packaged application life-cycle management expertise. More than 1,500 customers depend on NaviSite for customized solutions, delivered through a global footprint, comprising 15 state-of-the-art data centers supported by approximately 650 professionals. For more information, please visit www.navisite.com.
All logos, company and product names may be trademarks or registered trademarks of their respective owners.
Copyright @ Marketwire
Page: 1
Related Keywords:
NaviSite, Inc., Mac,OS9,OSX,USA,Marketwire, Inc.,Business,disaster,
---