FamilyID Online Program Marketplace Streamlines Registration for Families and Programs Providers
Registrants and Organizations Benefit From Use of Shared Digital Platform
(October 25, 2011)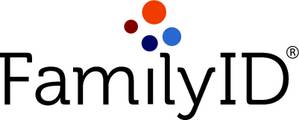 WESTON, MA -- (Marketwire) -- 10/25/11 -- FamilyID, Inc. today announced a simple and secure online "program marketplace" that allows families to find, share, register and pay for all types of programs -- from school athletics to adult art classes -- using a single FamilyID profile. FamilyID helps families avoid filling out endless redundant forms while program providers get the information they need -- participant information, emergency contacts, health information -- in a more efficient and accurate digital format. Everything is stored securely on the FamilyID platform.
"As a mom, I was frustrated with the signup process for my family's activities, especially since I was filling out the same information for multiple programs," explained Rochelle Nemrow, FamilyID founder and CEO. "As an entrepreneur, I saw the opportunity to create a way for parents to stay in control of their family's personal information while solving ongoing administration problems for program providers."
FamilyID offers a new approach to program registration and program marketing. Nemrow elaborated, "We're creating an online program marketplace where organizations promote their program offerings, and individuals search for and find the perfect programs, then sign up and pay for them easily and securely."
"FamilyID has a customer-centric approach that takes registration and enrollment to another level," said Lynn Thomson, Acting Director of Education, deCordova Sculpture Park and Museum in Lincoln, MA. "They are helping us to provide the most convenient, user-friendly way for our students to connect with our programs."
Families use their stored profile to find and register for programs, update their information and manage schedules. FamilyID.com includes a growing directory of activities and organizations. Program providers use the platform to improve administrative efficiency, attract new customers, and offer their participants the convenience of online registration. Benefits include:
For families
No more filling out the same personal information over and over again
No more struggling with frustrating online forms that weren't designed for consumers
No more losing track of what you signed up for and what information you've provided to whom
No more missed deadlines and disappointed kids
No more lost forms or stacks of paper piled on a desk
For program providers
No more trying to decipher unreadable handwriting
No more expensive and difficult software to implement, learn and support
No more staff time wasted on data entry
No more stacks of paper forms, angry phone calls and long lines for registration
About FamilyID
FamilyID is a simple, convenient and secure way to manage the entire family's program registrations. Organizations as diverse as the deCordova Sculpture Park and Museum and KidzBusiness use FamilyID to reach their target market and register participants for activities. Visit http://www.FamilyID.com or follow @MyFamilyID on Twitter.
Media Contact:
Pattie Mercier
Carlton PR & Marketing
978-807-2972
Email Contact


Copyright @ Marketwire
Page: 1
Related Keywords:
online program marketplace, registration, program marketing, enrollment, family programs, Marketwire, Inc., , Family, Parents,
---