Facebook's New Insights Highlight the Importance of Engaging Content Says Punch Communications
(November 29, 2011)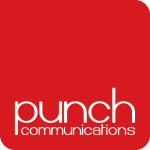 LONDON, UNITED KINGDOM -- (Marketwire) -- 11/29/11 -- Facebook's latest changes to Insights provide page administrators with greater awareness of how users are interacting with posts, emphasising the significance of engaging content, says, SEO, social media and PR agency, Punch Communications.
Following a number of changes to the layout and overall functionality of Facebook announced at the f8 conference, Facebook's user base continues to grow with a reported 800 million users and around 1 trillion page views per month, there is now more reason than ever for brands and businesses to better understand the impact that the content they push out through Facebook is having.
The latest Facebook Insights such as 'People Talking About This', 'Weekly Reach' and 'Virality', are all geared towards measuring the distribution of content through fans and followers' profiles after its initial posting. Specifically, the new 'Virality' metric measures the likelihood of a user sharing posts with their friends by using the percentage of people who have created a story from that post out of the total number of unique users who have seen it. This type of metric allows page admins to determine what content is performing well and considered 'shareable' by fans.
Pete Goold, Managing Director at online PR and social media agency, Punch Communications, said: "These changes to Facebook Insights offer a more in-depth view of sharing and post creation by users from distributed brand content. With the massive numbers of both brands and users present on Facebook it is easy for posts to become lost in the streams of content. These new Insights provide page admins with a tool kit from which to look at their content in a fresh way to really ascertain what is performing well and is deemed share-worthy by fans.
"One of the most important factors in any social media campaign is the distribution of interesting and engaging content. With so much competition present on the Facebook platform any tools that are available must be learnt and utilised as quickly as possible in order to gain any form of competitive advantage, in terms of increasing visibility through viral and re-shared content."
If you are currently talking to SEO agencies about an integrated SEO, social media and PR campaign then contact Punch Communications to find out how a cohesive approach can transform your business. For more information visit our website at http://www.punchcomms.com/ or call us on +44 (0) 1858 411 600.
Contacts:
Punch Communications
Pete Goold
+44 (0) 1858 411 600
[email protected]


Copyright @ Marketwire
Page: 1
Related Keywords:
Punch Communications , Marketwire, , Business, england,
---