Facebook for Timeline Offers Social Marketers Scope for Building Engagement Through Narrative, Says Punch
(March 01, 2012)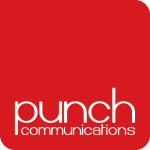 LONDON, UNITED KINGDOM -- (Marketwire) -- 03/01/12 -- The introduction of Facebook's Timeline for pages should be welcome news for marketers who strive to build and maintain a narrative with their fans and who use the channel for handling customer service enquires, advises integrated PR, search and social media agency, Punch Communications.
The milestone date for the transfer to timeline for pages is 30th March. Similarly to user timelines, pages will comprise a headline cover image at the top of the profile supported by a smaller image on the left hand side; perfect placement for a logo. Photos, maps, likes, friends and fans will also be compartmentalised along the right side and below the imagery, the breakdown of posts by date will be laid out.
A new introduction to the timeline is 'Messages'. This allows fans to privately message the page and will provide a welcome relief for brands who want to handle customer service issues away from the prying eyes of their fans.
Pete Goold, managing director of SEO agency Punch Communications, explains: "Not only is the timeline for pages introduction visually impactful, but from a content creation and implementation perspective it is also more succinctly packaged to share brand narrative.
"The 'messages' functionality too will be a welcome add-on for brands who use Facebook as a platform for customer service and posts can now also be pinned to the top of a timeline - perhaps to make fans aware of a key announcement or promotional content? Another new introduction is 'milestone' - this allows for key dates in the year to be highlighted, such as the establishment of a company or important dates in the diary including launches, product releases etc.
"From a research and review viewpoint the new admin panel is much more user-friendly, removing the need for admins to visit a separate interface and instead enjoying an overlay drop-down. Instantly, recent notifications and activity can be scoured including fan posts, 'message' conversations and Likes as well as valuable insights such as reach, the volume of your own posts and the number of 'people talking about this'.
"Overall we think the introduction for pages can only be considered a good thing. Content added is better accessible in a more user-friendly and timely manner and the new functionality really does appear to have been introduced with brands in mind. It will be interesting to see how well the timeline is received and what ongoing impact this could have on the EdgeRank algorithm."
Punch Communications is currently recruiting, for further information on social media jobs please visit www.punchcomms.com.
Contacts:
Punch Communications
Pete Goold
+44 (0) 1858 411 600
[email protected]


Copyright @ Marketwire
Page: 1
Related Keywords:
Punch Communications , Marketwire, ,england,
---