F-Secure Provides Mac Protection for Home Users and Businesses
F-Secure Anti-Virus for Mac Combines Real-Time Protection With Fast Performance for Home Users; Mac Protection Is Now Also Available as a Service for Companies and Is Included in the F-Secure Protection Service for Business
(May 26, 2011)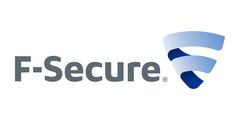 SAN JOSE, CA -- (Marketwire) -- 05/26/11 -- Macs today are increasingly popular with both home users and businesses. Many companies now have a mixed IT environment of Macs and Windows PCs, while Mac OS has long been the standard platform used by creative professionals, design, and advertising agencies. However, malware writers are now also targeting Macs due to their growing market share, after previously focusing almost exclusively on PCs.
The launch of F-Secure Anti-Virus for Mac is a timely response to the increasing demand for Mac protection. The product has been designed with performance in mind, making it easy and fast to use. It provides real-time protection against all Mac-based threats, automatically detecting and removing any malware, and F-Secure's automatic updates ensure the best possible protection for Macs in today's rapidly changing threat landscape.
Maria Nordgren, vice president channels for F-Secure, said: "We know how important performance is for Mac users, so F-Secure Anti-Virus for Mac has been designed to provide excellent security with maximum performance. Our business customers can also enjoy Mac protection provided as a service by a trusted partner. F-Secure Protection Service for Business makes it easier than ever for partners to manage mixed IT environments through one simple management system."
F-Secure Protection Service for Business is a complete security as a service solution specially designed for small and medium-sized companies. This subscription-based solution is like having a specialist security workforce armed with the latest technology -- at a fraction of the cost of hiring IT staff and purchasing technology. By leaving security management to the experts, the solution helps companies to focus on their business priorities rather than spending time and money on security issues.
Key features of F-Secure Anti-Virus for Mac
Easy and fast to use, designed with performance in mind
Real-time antivirus protection with automated updates
Firewall control that turns on the system firewall to improve security
Panic button instantly blocks all online traffic (except update servers in case of emergency)
F-Secure Anti-Virus for Mac is available for consumers from selected operators, through our global eStore and from selected retailers.
More information: http://www.f-secure.com/en/web/home_global/protection/anti-virus-for-mac/overview
F-Secure Protection Service for Business is available from certified F-Secure resellers: http://www.f-secure.com/en_US/partners/resellers/locate-reseller/
More information: http://www.f-secure.com/en_US/products/business/security-as-a-service/protection-service-advanced/
F-Secure - Protecting the irreplaceable
While you concentrate on what is important to you, we make sure you are protected and safe online whether you are using a computer or a smartphone. We also backup and enable you to share your important files. Our services are available through over 200 operators around the world and trusted in millions of homes and businesses. Founded in 1988, F-Secure is listed on NASDAQ OMX Helsinki Ltd.
f-secure.com | twitter.com/fsecure | facebook.com/f-secure
For more information, please contact:
Jennifer Kutz
+1 (415) 922-4400
Email Contact


Copyright @ Marketwire
Page: 1
Related Keywords:
Mac, Windows PC, F-Secure, anti-virus, computer security, Apple, Home, Security, Communications, Smart Phone, Sales, Advertising, Security, Threats, Management, Business, PDA/Smartphone, OS (Operating System), Mac, OS9, OSX, Marketwire, IT (Information Technology), Security, Advertising Agencies, Business,
---