F-Secure Offers Enhanced Protection for Android Platform
(June 29, 2010)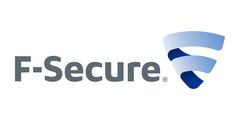 SAN JOSE, CA -- (Marketwire) -- 06/29/10 -- -
F-Secure Mobile Security 6 protects against malware and safeguards confidential data on consumer and business smartphones even if the phone is lost or stolen.


Operators can now offer world-leading F-Secure protection for mobile phones on the Android, Symbian and Windows platforms.


F-Secure announced today the availability of F-Secure Mobile Security 6 on the Android platform. Operators can now offer consumers and businesses a full range of F-Secure protection for smartphones on the Android, Symbian and Windows platforms, as well as data security services for PCs and Macs.
Patrik Sallner, Director of F-Secure's Mobile Business Unit, said, "F-Secure Mobile Security is the world's leading smartphone security solution, and we are very pleased to make it available for Android alongside other popular mobile platforms. This means our operator partners can now provide their customers with comprehensive IT security covering both smartphones and computers."
F-Secure Mobile Security 6 provides complete security for smartphones, protecting against malicious software and safeguarding confidential data even if the phone is lost or stolen. Its innovative Browsing Protection makes Internet use and mobile financial transactions safer than ever for smartphone users.
Sallner said, "Today's smartphones are designed for surfing the web and financial transactions such as online banking and shopping. In our recent survey* we found that over a third of users surf the web with their smartphones and just over ten percent use them for online banking. F-Secure's advanced technology provides peace of mind for smartphone users so they can enjoy their devices to the fullest without worrying that sensitive information may fall into the wrong hands."
Browsing Protection identifies which websites are safe to enter and blocks harmful sites that try to spread malware or steal confidential information, such as banking details. The Anti-Theft feature makes it possible to remotely lock the phone or erase data on the phone if it is lost or stolen. It can also inform you of the new number if the SIM card is changed and can show you the phone's location, so you can track down who has your smartphone. F-Secure Mobile Security 6 also protects smartphones against malicious software, including spying tools, viruses and trojans. Frequent automatic updates, immediate reaction times and fast cures during new and emerging threats are guaranteed by the F-Secure Labs, which operate 24 hours a day worldwide. F-Secure is a pioneer in mobile security and has already been protecting mobile devices for a full ten years.
F-Secure Mobile Security 6 is now available for Android, Symbian and Windows Mobile platforms through the F-Secure eStore: http://www.f-secure.com/en_US/products/mobile/mobile-security/. A free seven-day trial version of Mobile Security is available at: https://shop.f-secure.com/cgi-bin/dlreg/ml=EN?ID=FSMAVTB&desid=MOBILE&APX=SITE-EN.
F-Secure -- Protecting the irreplaceable
While you concentrate on what is important to you, we make sure you are protected and safe online whether you are using a computer or a smartphone. We also backup and enable you to share your important files. Our services are available through over 200 operators around the world and trusted in millions of homes and businesses. Founded in 1988, F-Secure is listed on NASDAQ OMX Helsinki Ltd.
f-secure.com | twitter.com/fsecure | facebook.com/f-secure
* The survey was carried out by independent third party Zoomerang in May 2010 across 1,439 Internet users in the United States, Germany, UK, Finland, Sweden, Poland and Malaysia. There were approximately 200 persons surveyed per country.
Media Contact:
Nadja Blagojevic
1 (415) 992-4400
Email Contact


Copyright @ Marketwire
Page: 1
Related Keywords:
F-Secure, Computers/Peripherals,Internet,Computer,Digital Media Software,Communications,Web,Smart Phone,Security,Security,Computer Technology,Internet,Threats,Trojans,Mobile Devices,Smartphone,Security,Computers/Peripherals,Internet/Web,Prosumer/Consumer,Business,Computer,Workstation/CPU,Internet,Web,Phone,Handheld PC/PDA,PDA/Smartphone,Mac,OS9,OSX,Poland,Germany,USA,Marketwire,IT (Information Technology),Security,Financial,Internet Technology,Business,Internet,Other,
---