F-Secure Announces the Top Ten Most 'Dangerous' Holiday Gifts for Cyber Monday 2011
Kindle Fire, Angry Birds Game and Harry Potter DVD Shoppers to Be Biggest Targets for Cybercrooks This Season
(November 21, 2011)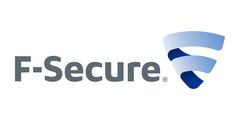 SAN JOSE, CA -- (Marketwire) -- 11/21/11 -- F-Secure is announcing today its Cyber Monday Cyber-Watch List, its annual compilation of the most 'dangerous' holiday gifts to be encountered while shopping online this year based on the prevalence of 'poisoned' search results on the web.
Cyber Monday, the unofficial beginning of the holiday shopping season online, will occur this November 28, 2011, bringing with it throngs of Internet shoppers on the hunt for the best deals and hottest products. Unfortunately, the period also brings with it a similarly motivated group of cybercriminals targeting unassuming shoppers as they use search engines to find gifts for their loved ones.
Google search results for products often include links to 'poisoned' sites, or malicious websites that can infect an unsecured computer with viruses, worms and other malware, putting one's personal and financial information at risk.
The more popular an item is, the more likely it will attract a dangerous search result, which could lead to malware or an unreliable merchant. Here are the products we anticipate will be targeted by cybercriminals this holiday season:
1. Apple iPhone 4S
2. Harry Potter and the Deathly Hallows, Part 2 DVD
3. Angry Birds: Knock on Wood Game
4. Steve Jobs biography
5. Fijit Friends Willa Interactive Toy
6. Michael Buble 'Christmas' album
7. Apple iPad 2
8. Kindle Fire tablet
9. Silver 'Heart' pendants
10. Call of Duty: Modern Warfare 3
Here are three tips from F-Secure to ensure you stay safe while shopping online this Cyber Monday, and throughout the 2011 holiday season:
Visit retailers' websites directly if possible (e.g., www.amazon.com vs searching 'Amazon' on Google)
Use Internet security software that features browsing protection (or check links with F-Secure's free Browsing Protection)
Always check a site's URL before making any purchase (look to make sure you're at the correct online store and that the page URL begins with https://, which means it's secure)
For more advice on staying safe online, check out F-Secure's Safe & Savvy blog.
F-Secure's list of the 'most dangerous gifts' was compiled based on Amazon's Most Gifted items. An analysis of Google Insights has shown items on this list typically spike in search volume during the holiday season.
F-Secure -- Protecting the irreplaceable
While you concentrate on what is important to you, we make sure you are protected and safe online whether you are using a computer or a smartphone. We also backup and enable you to share your important files. Our services are available through over 200 operators around the world and trusted in millions of homes and businesses. Founded in 1988, F-Secure is listed on NASDAQ OMX Helsinki Ltd.
f-secure.com | twitter.com/fsecure | facebook.com/f-secure
Media contact
Jennifer Kutz
+1 (415) 992-4400
Email Contact


Copyright @ Marketwire
Page: 1
Related Keywords:
internet security, cyber monday, black friday, holiday shopping, online retail, malware, ecommerce, Toys, Internet, Communications, Digital Audio, Web, Smart Phone, iPods, iphone, iPad, Search, Security, Social Media, Security, Internet, Security, Search, Search Engines, Internet/Web, Internet, Web, Search, Marketwire, , Apple Computer, Financial, Internet Technology, Internet, Internet Security, Other,
---