Extending Its Answers Service, ChaCha Launches Q & A Social Platform
ChaCha.me Lets People and Businesses Answer Questions About Themselves
(March 22, 2010)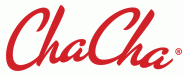 INDIANAPOLIS, IN -- (Marketwire) -- 03/22/10 -- ChaCha, the popular free service that provides quick, accurate answers to millions of questions every day, launches ChaCha.me today, an exciting social platform that further extends ChaCha to include answers directly from individuals and businesses. ChaCha answers are now accessible via Facebook, Twitter, Texting 242-242, the ChaCha.com website, and its iPhone and Droid apps.
David Guetta, who won a Grammy this year and has had two songs on the Billboard Top 50 for over 30 weeks, will help launch ChaCha.me while performing this week at the 25th Annual Winter Music Conference. He is the first of many celebrities who will have their own featured page on ChaCha.me where fans can ask questions and receive answers from their favorite personalities.
"David Guetta will answer numerous questions from fans and followers every day this week," says Scott Jones, CEO of ChaCha. "Some people might ask personal questions, but others may be interested in learning a lot more about how this superstar from France is transforming the music business in the United States. Featured on the cover of Billboard Magazine this month, David should be a very exciting first guest on ChaCha.me!"
The core functionality at ChaCha.me is simple. Anyone can ask a question of anyone who sets up a profile there: people and businesses. Subsequently, the owner of the page can decide whether to answer the question which will then be seen by all. It's an interview format that is as intriguing for individuals as it is for well-known celebrities.
ChaCha.me further extends ChaCha's ask-a-friend Facebook app, launched in 2009. In coming weeks, ChaCha.me will include mobile functionality that augments the online version launching today.
"One of the most fundamentally appealing qualities of social sites like Twitter and Facebook is the notion that people care about what celebrities and friends are doing and sharing. ChaCha.me provides this forum for users, but also takes it to the next level with intimate Q&A interaction," adds Mr. Jones. "These ChaCha.me answers may flow into ChaCha's broad database so that those who are asking for answers from ChaCha will receive, in effect, certified answers directly. For example, ChaCha will now be able to return certain answers about David Guetta, directly from David himself."
Having answered nearly half a billion questions since launch, predominantly from teens and young adults, ChaCha already receives millions of entertainment-related questions. Answers are provided in real-time, for free, on virtually any mobile or social platform.
ChaCha (www.chacha.com) has emerged as the #1 way for marketers to engage teens and young adults. Through its unique "smart friend" platform, ChaCha has answered nearly 500 million questions since launch from approximately 15 million unique users per month via SMS text (242-242™), online (http://www.chacha.com), Twitter (@chacha), Facebook app, iPhone app, and voice (1-800-2-ChaCha™). Working with major brands such as Paramount, AT&T, Palm, Johnson&Johnson, Coca-Cola, McDonald's, and presidential political campaigns, ChaCha.com is one of the fastest growing mobile and online publishers according to Nielsen and Quantcast.
ChaCha was founded by proven innovator and entrepreneur, Scott Jones, and is funded by Bezos Expeditions; Morton Meyerson, former President and Vice Chairman of EDS as well as Chairman and CEO of Perot Systems; Rod Canion, founding CEO of Compaq Computer; the Simon family; and Jack Gill, Silicon Valley venture capitalist.
George H. Simpson
203.521.0352
Email Contact


Copyright @ Marketwire
Page: 1
Related Keywords:
questions, answers, ChaCha, David Guetta, Scott Jones, Q&A, France,USA,Marketwire,Apple Computer,Music,Business,Adults,Teens,
---