ExtendCredit.com Introduces Support for Pet Wellness Plans for Veterinarians and Animal Hospitals
Completely Manages the Back-Office Aspects of Offering Wellness Plans, Allowing Practices to Focus on Treating Pets
(October 18, 2011)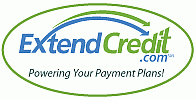 ALISO VIEJO, CA -- (Marketwire) -- 10/18/11 -- ExtendCredit.com, an online lending software platform for creating and managing in-house customer financing plans for small and mid-sized businesses, today released its new Veterinary Wellness Plans module that provides another financing option for pet owners, increasing revenue for the veterinary practice and providing pets with much needed care.
Wellness Plans are becoming quite popular within Veterinary practices as it allows practices to increase office visits, increase monthly revenue, create customer loyalty and help pet owners avoid sudden and more expensive visits to the vet resulting from a lack of preventative wellness care. The new ExtendCredit Wellness Plans module provides a back-office mechanism to make it easy for Veterinary practices to offer affordable packages for pet owners that cover a broad choice of preventive and emergency care services, often at significant discounts on regular veterinary procedures, with an affordable monthly payment.
According to the Bayer 2011 Veterinary Care Usage Study, pet owners overwhelmingly want to provide their pets with quality veterinary care, but the cost of providing this care has become increasingly difficult to manage. The study reports that price has begun to trump loyalty, with 26 percent of pet owners surveyed indicating that they are always looking ways to save money and would consider switching veterinarians for a less expensive option. Forty-five percent of pet owners surveyed said they would bring their pets in for care more often if their veterinarian offered an annual wellness plan billed in monthly installments.
"The Bayer study found that only five percent of veterinarians surveyed currently offer wellness plans," said Jessica Goodman Lee, CVPM, practice development consultant with Brakke Consulting. "With a high level of interest on the part of pet owners, I am confident that we are going to see more and more practices offering these types of programs. Wellness plans increase visits to allow for more 'touch point' opportunities to bond with clients and educate them on the importance of preventative medicine."
"Our new ExtendCredit Wellness Plans module provides vets and animal hospitals with a great tool to completely manage the 'back-office' portion of Wellness Plans. It is a great addition to our veterinary credit platform, which also includes in-house financing and layaway plans," said Bob Richardson, president and CEO of ExtendCredit.com. "The ExtendCredit.com platform implements best practices in all areas of the process to help minimize repayment risk, ensure that the merchant is compliant with credit reporting standards, and that all legal documentation is in order so it's easy for both the pet owners and the clinic to manage."
Features of the new ExtendCredit Wellness Plans include:
Complete management of all back office paperwork and payment processing so the doctors can focus on the front office portion and pet treatment.
Easy plan selection from a self-defined drop-down list based on services provided.
Instant credit and identity verification.
Printed wellness agreements for pet owners.
Automatic payment processing.
Automatic management of any missed payments.
Multiple pets covered with discount options based on the pet's age and general health issues.
Self-renewing agreements.
"Wellness plans help pets receive better care while living longer, and leading healthier lives," said Jennifer Schubeck, practice administrator, Highland Animal Clinic P.S., Mount Vernon, Wash. "Corporate clinics offering bundled service plans like the ones developed by ExtendCredit.com continue to experience increased patient traffic, while the majority of small animal practices have seen a steady decline in visits over the last 10 years. ExtendCredit.com's new Wellness Plans module makes it easy for all animal clinics to offer wellness plans that provide discounted services to pet owners, while making preventative care visits affordable."
If your animal clinic isn't already part of the ExtendCredit.com family, it's easy to join. Just go to http://tinyurl.com/3bh8cp3. If you are a pet owner and want to take advantage of this program but your veterinarian is not a current member, call 1-888-364-2808.
ExtendCredit.com's new Wellness Plans integrate well with the company's existing payment platform that was developed exclusively for veterinary hospitals and emergency centers. ExtendCredit.com support personnel perform the configuration process for new clients as part of the fast training and set-up process.
For additional information, animal hospitals, emergency centers and veterinary practices can contact ExtendCredit.com at 1-888-364-2808, ext. 1 for sales, or go to http://tinyurl.com/3bh8cp3.
About ExtendCredit.com
Based in Southern California, ExtendCredit.com is a fully automated, online software service that makes it easy for small and mid-sized businesses to create and manage their own low risk, in-house payment plans. ExtendCredit.com puts the business in control of its customer financing making it an effective, affordable, easy-to-use alternative to the high cost and complexity of bank and credit card lending in today's tightened credit market. Businesses control the terms offered and who gets approved, while ExtendCredit.com provides all the tools needed to be successful, minimize lending risk, stay in control, and fully comply with lending laws.
ExtendCredit.com is used by businesses throughout the United States, most notably in the healthcare, animal care, services, and retail industries. ExtendCredit.com is headquartered in Aliso Viejo, Calif. More information is available at www.extendcredit.com.
Add to Digg Bookmark with del.icio.us Add to Newsvine
Media Contact:
Dan Chmielewski
Madison Alexander PR
714-832-8716
Email Contact

Tila Pacheco
Madison Alexander PR
714-256-8452
Email Contact


Copyright @ Marketwire
Page: 1
Related Keywords:
ExtendCredit.com, USA, Marketwire, , Medicine, healthcare, Surgery, Medication, Discount, Pets, Agricultural Science, Business, Family,
---