Experts in Localizing E-Commerce Discuss "Why Local Is the New Global"
Krillion's Joel Toledano to Participate in Panel at Web 2.0 Expo, San Francisco
(March 31, 2009)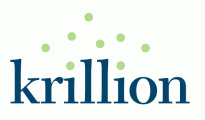 MOUNTAIN VIEW, CA -- (Marketwire) -- 03/31/09 -- At this year's Web 2.0 Expo, Joel Toledano, co-founder and CEO of Krillion(TM) (www.krillion.com), is participating in a panel that aims to educate attendees on how they can respond to consumers' increasingly local focus. Toledano believes marketers and brands must better understand how consumers' online and offline shopping habits are linked: "The current economic climate means customers are researching online before they buy, so manufacturers and retailers must ensure those customers can find what they're looking for, and can buy it either online or offline -- locally -- today."
The panel is titled: "Why Local is the new Global," and is moderated by Greg Sterling. Toledano and fellow panelists will look at internet commerce through the local-centric lens of the consumer, and offer advice on how to:
-- Build community on their sites in a location-based manner
-- Build successful local commerce apps for the iPhone or Android platforms
-- Offer customers suggestions or deals in their local neighborhoods.
-- Implement new methods for monetizing and targeting shoppers who intend to buy locally
Toledano will discuss developments in product-based local search that now provide shoppers with accurate, local product availability and pricing information, wherever they are, online at home, or on the move via phone. Joel will also discuss how retailers and manufacturers are harnessing these new techniques to engage customers online with locally focused information, such as better serving these internet-influenced, cross-channel customers with more in-store convenience services that help them quickly identify a local retailer with in-stock product and then purchase the product online for immediate pick-up at a nearby store.
Useful links
-- Panel info: Web 2.0 website
-- See Krillion's local product search in action on our demo site: http://www.krillion.com
-- Follow Krillion:
-- Krillion blog: http://www.krillionology.com/
-- Krillion on Facebook: http://www.facebook.com/pages/Krillion/59105476859
-- Krillion on Twitter: http://twitter.com/krillionology
-- For images, photos, demos: contact Tim Cox: [email protected]
About Krillion
Krillion is the leading local shopping search engine that provides up-to-the-minute intelligence on where specific branded products are sold, and which retailer has them in stock right now. Krillion aggregates information from partner companies and websites to create an index of products, retailers, locations and in-store stock availability for 40,000 cities across the United States. The powerful combination of Krillion's patent-pending Krillion Localization Engine(TM) and its real-time StockCheck(TM) tool enables web-savvy shoppers to quickly find, compare and buy products near them, speeding their path to purchase and helping them take advantage of in-store pickup and other convenience services offered by multi-channel retailers. Krillion's local product index and search engine power manufacturer and publisher websites, providing a dynamic local product search platform that helps them connect their customers with in-stock products at local retailers. Krillion was founded in February 2006 and is funded by Hummer Winblad Venture Partners and Leapfrog Ventures. For more information, visit www.krillion.com.
Contact:
Tim Cox
ZingPR
+1-650-369-7784
Email Contact


Copyright @ Marketwire
Page: 1
Related Keywords:
in-stock, stock check, local shopping, local pick-up, Krillion, Local Product search , USA,Marketwire,Apple Computer,Internet Technology,Internet,Web 2.0,Other,
---