Exalt Introduces 4G/LTE-Ready ExtremeAir(TM) Platform for High Speed Ring and Mobile Backhaul Architectures
Multi-Carrier Hybrid Platform Designed for Ultra-High Capacity Macrocells, Microcells, and Picocells
(March 22, 2011)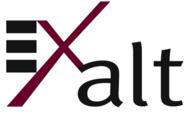 CAMPBELL, CA -- (Marketwire) -- 03/22/11 -- Exalt Communications today announced its newest platform, ExtremeAir™, an ultra-high capacity, multi-carrier hybrid architecture designed to support speeds of 400 Mbps to 7 Gbps, PDH, SDH, and SONET in all configurations and supporting bands from 2 to 86 GHz. Systems based on the ExtremeAir platform will support core, ring, and mobile backhaul architectures in TDM, IP/MPLS, and Carrier Ethernet networks.
Systems based on the ExtremeAir platform are ideal for the high capacity macrocells, microcells, and picocells required to support the extraordinary growth of bandwidth-hungry devices such as the iPhone, iPad, and Android-based smartphones and tablets. For fixed-line operators, cable operators, and tower companies who are building new high capacity metro Ethernet backhaul and access networks, these systems provide the fastest time to market, highest availability, and the lowest cost alternative to fiber. For WISPs, enterprises, and government agencies, ExtremeAir is ideal for building new ring or mesh mixed-mode fiber/microwave networks.
Introducing ExtremeAir All-Outdoor Licensed Band Systems
Starting at under US $18,500 per link, the first available ExtremeAir systems are all-outdoor licensed band packet radio systems delivering up to 1 Gbps Layer 2 throughput over greater distance than any sub-60 GHz all-outdoor radio in the world, providing far greater deployment flexibility and range than millimeter wave systems and far faster time-to-market than fiber.
The systems include single port Gigabit Ethernet and multi-port Gigabit Ethernet models featuring PoE over Cat5e/Cat6, as well as models supporting SFP, SyncE, and 1588v2. Offering speeds from 400 Mbps to 1000 Mbps over long ranges with support for hitless and jitterless adaptive modulation (ACM), ExtremeAir features built-in XPIC, enabling delivery of fiber speeds over a single GbE port with a single mounting point.
"The surge in demand for bandwidth is driving a surge in demand for backhaul bandwidth, and ExtremeAir delivers more bandwidth over greater distances at a lower price than anything else on the market," said Amir Zoufonoun, CEO of Exalt Communications. "ExtremeAir combines fiber-like throughput with the simplicity of microwave to solve backhaul challenges for carriers, mobile operators, and enterprises."
ExtremeAir is the third platform in the Exalt Air Series, which also includes Exalt's previously announced ExploreAir and ExtendAir backhaul solutions for hybrid fiber microwave networks.
The Exalt Microwave Backhaul Product Portfolio
All Exalt microwave backhaul systems -- indoor, outdoor, and split-mount -- offer guaranteed link availability, guaranteed throughput and low, constant latency. Systems are available in world bands from 2 to 43 GHz and in capacities from 10 Mbps to more than 1000 Mbps per channel, providing a range of options to fit countless network applications. Designed to enable a smooth transition to IP, they offer native support for both TDM and Ethernet, and are fully software configurable and upgradeable. For easy and secure management using third-party network management systems, Exalt systems support SNMP v1, v2c and v3. Data security is provided by available FIPs 197-compliant AES 128-bit and 256-bit encryption that adds zero latency to the transmission. To simplify installation and maintenance, all Exalt systems feature an embedded manual and most include a built-in spectrum analyzer.
About Exalt Communications
Exalt Communications provides next-generation microwave backhaul systems to service providers, government organizations and enterprises worldwide. Exalt systems are designed to solve the network bottlenecks associated with the growing demand for IP-based voice, data and video applications and the resulting migration from TDM to IP-based networks. With a flexible architecture and universal product platform covering multiple market segments, Exalt provides a full range of microwave radio systems that meet the demand for cost-effective and flexible alternatives to fiber and leased lines. www.exaltcom.com
Add to Digg Bookmark with del.icio.us Add to Newsvine
Media Contacts:

Pamela Valentine
VP Marketing
Outbound & Channel
Exalt Communications
[email protected]
408-871-1804 x351

Michael Schoolnik
Story Public Relations
[email protected]
415-674-3816


Copyright @ Marketwire
Page: 1
Related Keywords:
4G/LTE, Mobile Backhaul, macrocells, microcells, picocells, microwave, multi-carrier, TDM.IP/MPLS, carrier , Digital Media Software,Communications,Digital Audio,Smart Phone,iPods,iphone,iPad,Marketwire,IT (Information Technology),Security,AES Attendees,Apple Computer,
---