Exalt Communications Announces Addition to Its Board of Directors
Distinguished High Tech Executive Syrus Madavi Joins as Independent Board Member
(February 17, 2009)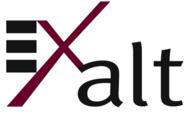 CAMPBELL, CA -- (Marketwire) -- 02/17/09 -- Exalt Communications (http://www.exaltcom.com), a leading provider of high-performance licensed and license-exempt microwave radio systems for wireless backhaul applications, today announced the board appointment of Syrus Madavi, a distinguished industry executive, as an independent director joining other board members David Britts, partner, Velocity Interactive Group; Khaled Nasr, partner, InterWest Partners; Fred Wang, general partner, Trinity Ventures; and the company's co-founders, Amir Zoufonoun, Exalt chairman and CEO, and Gordana Pance, Exalt COO.
"I accepted the invitation to join the Exalt board of directors because the company has a strong and well thought out business plan, a broad leading-edge portfolio of products and a sizable customer base amassed over a very short period of time," said Syrus Madavi. "Exalt is solving very real customer problems today with the right technology and product platform and, with this foundation, I fully expect that the company will grow to become a market leader in its space. I welcome the opportunity to offer the benefit of my experience to Exalt and help in the company's continued success."
The board appointment comes on the heels of another strong fiscal year for Exalt and the closing of $15M in Series C funding to support the company's continued global expansion and product development. InterWest Partners led the financing, joining existing investors Velocity Interactive Group and Trinity Ventures who were full participants in the round. The company expects to further accelerate growth in its target markets through additional product investments, and expanded sales and marketing initiatives worldwide.
"Syrus Madavi's depth of high technology experience -- combined with his outstanding track record of creating global market leaders -- is invaluable as we enter this new stage of strategic growth," said Amir Zoufonoun, Exalt chairman and CEO. "Our mission is to establish Exalt as the 'go-to' company consistently delivering the industry's best products to meet the ever-increasing backhaul demands of our customers' networks. The addition of Syrus Madavi to our board, coupled with the collective knowledge and experience of our other board members, best positions us to achieve this goal."
Brief biographies of the company's four external board members are included below.
Syrus Madavi, president of SPM Capital, is a private investor focusing on semiconductor, communications and renewable energy markets. His career has included terms as chairman, president and CEO of Burr-Brown Corporation; president and chief operating officer of JDS Uniphase; senior vice president of Texas Instruments; president of Raytheon Semiconductor; and vice president and GM of Honeywell Signal Processing. Mr. Madavi holds a BS in Electrical Engineering and MS in Computer Sciences both from Stevens Institute of Technology, as well as an MBA in finance from UCLA Anderson School of Management.
David Britts, partner, Velocity Interactive Group, is a founding partner of Velocity Interactive Group and served as a general partner of ComVentures. Before joining ComVentures, he was general partner and global head of JPMorgan Partners' communications, semiconductors and storage technology venture investment group. Prior to that, Mr. Britts was a member of the founding team of Deutsche Morgan Grenfell (DMG) Technology Group, which later became Credit Suisse First Boston. There, he established the global communications equipment practice, advising and investing in numerous high growth companies. Mr. Britts holds an MBA from The Wharton School at the University of Pennsylvania and a BA in Economics from the University of California, Berkeley.
Khaled Nasr, partner, InterWest Partners, focuses on investments in the data center and communications sectors, including systems, software and semiconductors. From 2000 through 2005, Nasr invested in information technology companies for Alta Partners. Prior to that, Mr. Nasr spent 16 years with start-ups in the networking and telecommunications industries. Mr. Nasr was president and chief executive officer of FlowWise Networks; general manager and vice president of Ipsilon Networks; chief operating officer of Advanced Computer Communications (ACC); vice president, marketing and services, Premisys Communications; and vice president of network services, Newbridge Networks. Mr. Nasr holds B.A. and M.A. in mathematics and social and political sciences from Cambridge University.
Fred Wang, general partner, Trinity Ventures, has over 13 years of experience in venture capital. Prior to joining Trinity in 1999, he was a partner at Spectrum Equity Investors, investing in infrastructure companies. Previously, he worked at The Boston Consulting Group (BCG) advising clients such as Pacific Gas & Electric, Electric Power Research Institute (EPRI), AT&T and Apple Computer. Before BCG, Fred held operating positions in the New Technologies Group at Pacific Bell and Intuit. Mr. Wang holds an M.B.A. from Harvard University, an M.S., Industrial Engineering and a B.S., Electrical Engineering, from Stanford University.
About Exalt Communications
Exalt Communications (http://www.exaltcom.com) provides next generation wireless backhaul systems for service providers and enterprises worldwide. Exalt products are designed to solve the network bottlenecks associated with the growing demand for IP-based voice, data and video applications and the resulting migration from TDM to IP-based networks. With a flexible architecture and technology-agnostic product platform covering multiple market segments, Exalt provides a full range of carrier-class microwave radio systems that meet the demand for a cost-effective and flexible alternative to fiber and leased lines. For more information about Exalt Communications and its portfolio of wireless backhaul products, please visit http://www.exaltcom.com.
Add to Digg Bookmark with del.icio.us Add to Newsvine
Media Contacts:

Pamela Valentine
Sr. Director of Marketing
Exalt Communications, Inc.
[email protected]
408-871-1804 x351

Liam Rose
Sterling Communications for Exalt
[email protected]
415-992-3213


Copyright @ Marketwire
Page: 1
Related Keywords:
backhaul, microwave, exalt communications, syrus madavi, amir zoufonoun, wireless, telecommunication, Office Equipment, Sales, Applications, Marketing, Finance, Sales & Marketing, Storage, Networking, Business Issues, Services, Software, Misc, Networks, Telecommunications, Career, Management, Finance/Accounting, Sales, CEO/CFO, Finance/Accounting, Sales, Mac, OS9, OSX, Marketwire, IT (Information Technology), Networking, Apple Computer, Environmental Technology, Green Technology, Mathematics, Computer Science, Engineering, Business, Other,
---