Everbridge Delivers Industry's First Elastic Infrastructure Model for Incident Communications and Management
World's First Emergency Notifications Service That Is Capable of Delivering Near-Infinite Scale
(February 23, 2012)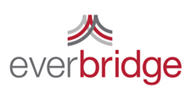 LOS ANGELES, CA -- (Marketwire) -- 02/23/12 -- Everbridge, Inc., the world's recognized leader in emergency and incident notification solutions, today announced the availability of the next generation of incident communication and management infrastructure, which delivers the industry's first and only Elastic Infrastructure Model capable of near infinite scale. This elastic infrastructure will significantly increase the performance of the company's market leading service, by combining the company's large pool of dedicated communication resources with a near infinite pool of on-demand resources from strategic partners. This next generation service will ensure that Everbridge can satisfy the increasing global demand for the company's notification and incident management services, which send more than 100 million messages per year for both emergency incidents and daily operational communications, to reliably protect over 30 million people.
Unrivaled Performance
Today's generation of notification solutions measure performance based on delivering tens or hundreds of thousands of calls per hour. Everbridge's new generation elastic infrastructure delivers millions of calls per hour, providing an order of magnitude greater scale to support the needs of every organization affected by a regional incident, a level of performance that was heretofore impractical or cost-prohibitive to achieve. The Everbridge Elastic Infrastructure Model intelligently monitors system performance and resource demand in real-time across both internal and external infrastructure resources, ensuring optimal two-way notification delivery through dynamic load balancing across a nearly infinite pool of communication resources. If a significant event creates dramatic increases in demand, the system's architecture is built to seamlessly tap into a near-infinite amount of capacity and processing resources provided by strategic partners to satisfy all clients' notification needs.
"The real benefit of our new model is not only the near-infinite scale it provides, but the intelligence behind it. Engineered for increased resiliency and redundancy, the system constantly monitors notification volume, expanding and contracting as needed with the capability to dynamically scale up capacity to address large scale incidents," said Imad Mouline, Chief Strategy Officer at Everbridge. "This elasticity increases overall system stability and provides optimal message delivery."
About Everbridge, Inc.
Everbridge empowers better decisions with interactive communications throughout the incident lifecycle to protect your most important assets. The world's recognized leader in incident notification and management solutions, Everbridge helps more than 30 million people communicate in a crisis and connect on a daily basis. The company's notification platform is backed by an elastic infrastructure model that delivers near infinite scale, advanced mobile connectivity, and real-time reporting and analytics. More than 1,000 organizations in more than 100 countries -- including AT&T, Salesforce.com, MD Anderson Hospital System, The State of Connecticut, City of Boston, and Virginia Tech -- rely on Everbridge for their emergency notification and day-to-day communication needs to avoid routine and catastrophic failures. For more information about Everbridge solutions, visit www.everbridge.com. Connect with us on Twitter at @everbridge and on Facebook at Facebook.com/everbridgeinc.
Add to Digg Bookmark with del.icio.us Add to Newsvine
Copyright @ Marketwire
Page: 1
Related Keywords:
Everbridge, business continuity, emergency notification system, disaster recovery, Marketwire, ,Healthcare,Management Services,Business,disaster,
---