Eventbrite Launches a Localized Site for a Growing Australian Community of Event Organizers
(February 07, 2012)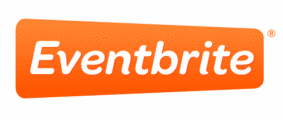 SAN FRANCISCO, CA -- (Marketwire) -- 02/07/12 -- Eventbrite, a self-service ticketing platform that has already been adopted as a go-to resource for online ticketing and event promotion in Australia, continues its international expansion with the launch of www.eventbrite.com.au. In 2011 alone, there were over 400,000 tickets issued to events in 739 different Australian cities. Some of the most active early adopters are organizers of classes and workshops. Australians can come to Eventbrite and discover opportunities to learn everything from hairdressing to storytelling for business leaders.
This site will serve an active community of users throughout Australia -- making it easier for event organizers to set date, time, and payment preferences; while also making it easier for people to discover great events happening in their city. Now that Eventbrite is offering a localized experience in Australia, this blossoming economy of teachers and students will continue to grow exponentially. But one of the things that distinguishes Eventbrite from other ticketing providers is its flexibility -- it's a platform as well-suited for classes as it is music festivals; and conferences as it is marathons.
Eventbrite is a self-service ticketing platform that makes it easy for anyone to create an event page, leverage built-in social media promotion tools, track sales, and capture attendee information. Eventbrite also offers innovative check-in tools -- for paperless ticketing, event attendees can use the Eventbrite mobile app to pull tickets up on their phone. And for fast check-in, organizers can use Eventbrite's Entry Manager app to scan tickets across multiple points of entry. These mobile products illustrate Eventbrite's approach to solving the pains of event management through easy-to-use tools that empower their customers.
When Co-Founders Kevin and Julia Hartz (CEO and President, respectively) founded the company in 2006 with CTO Renaud Visage, they sought to create a technologically-sophisticated ticketing platform that could be used for events of all types, and all sizes. Eventbrite users are ticketing everything from 10-person yoga workshops to music festivals with tens of thousands of fans.
"We're thrilled to be offering a localized experience in Australia," explains Kevin Hartz. "At its core, Eventbrite is an online platform that helps people gather offline. And from Festival First Night to barbecues on Australia Day, it's clear to us that there is a huge opportunity for us to support an Australian desire to celebrate, learn, and explore together. That's why for the entire month of February we're waiving all Eventbrite fees for first-time Australian users. We're eager to have organizers of a wide variety of events give Eventbrite a try."
About Eventbrite:
Eventbrite enables people all over the world to plan, promote, and sell out any event. And Eventbrite makes it easy for everyone to discover events, and to share the events they are attending with the people they know. In this way, Eventbrite brings communities together by encouraging people to connect through live experiences. Eventbrite's investors include Tiger Global, Sequoia Capital, DAG Ventures, and Tenaya Capital. Learn more at www.eventbrite.com.
Add to Digg Bookmark with del.icio.us Add to Newsvine
Contact Info:
Vanessa Hope Schneider
Sr PR Manager
(415) 963-4359
[email protected]


Copyright @ Marketwire
Page: 1
Related Keywords:
event ticketing, Australia,Cities,Marketwire, ,Music,Business,Teachers,Other,
---