Evature Adds Cruise Search Capabilities to Their Award Winning EVA Service
Evature Also Announces the Release of an Android Voice-Driven Hotel Search Application to Open Source Enabling Developers to Add Voice Search Capabilities to Their Mobile Travel Products
(April 18, 2012)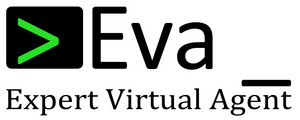 SANTA CLARA, CA -- (Marketwire) -- 04/18/12 -- Evature, a leading provider of free-text search technology for the travel industry, announced at DEMO Spring 2012 the addition of Cruise Search capabilities to the EVA service.
EVA, a winner of the DEMO award for the most game-changing travel innovation at the PhoCusWright's 2011 Travel Innovation Summit, is a revolutionary B2B service enabling travel companies to offer their customers the ability to search for travel using free text. Evature added cruise search capabilities to the EVA service that also supports flight and hotel search.
Based on EVA technology, iCruise.com, a cruise travel retailer, announced today the launch of Cruise Finder Plus, an industry first, free-text cruise search tool.
"We are constantly working to expand EVA's capabilities to provide the most complete solution of natural language search for the travel industry," says Barry Volinskey, Co-Founder of Evature. "We are very excited to work with innovative companies like iCruise.com to offer consumers with the best travel search experience."
Cruise Finder Plus allows users to search in complete, natural-language phrases with as much detail as they like. For example, a search for: "Mediterranean cruises from Istanbul in July on a sailing ship" or "Disney cruises to Alaska on August 18" will return real-time search results just as if they had used traditional search methods.
"Web users can't always express what they want the way they want like they can with a real travel agent," says Uf Tukel, Co-President of iCruise.com parent WMPH Vacations. "Cruise Finder Plus lets them do that with immediate and accurate results."
Evature will demonstrate Cruise Finder Plus at DEMO Spring 2012, on April 18th-19th.
At the event Evature will also demonstrate an Android application enabling Hotel Search via voice. This application will become available to Open Source, making it easier for developers to add voice search capabilities to their mobile travel apps.
"We believe that voice is the most natural interface for mobile applications," says Tal Weiss, Co-Founder of Evature. "We release our hotel search application to Open Source to stir a community effort to build better and more innovative travel applications."
Evature's Android Voice-Driven Hotel Search Application will become available in Open Source on April 30th.
Find out how to access the mobile voice application and more news about EVA on Eva's blog: blog.evature.com or follow us on Twitter @EvatureNews.
About Evature:
Evature enables free-text travel search for mobile and regular websites, social networks and applications, increasing conversion rates and user satisfaction. Evature's web service is based on innovative Natural Language Processing algorithms, specifically designed for "travel language," delivering a never before possible user experience.
About www.iCruise.com:
iCruise is a unit of WMPH Vacations, an award-winning global cruise and travel retail company headquartered in Delray Beach, Florida. Its Cruise Finder iPhone and Android apps are the most popular and comprehensive cruise apps in the travel industry. Both are available as free downloads on the iTunes Appstore and in the Android Marketplace.
About DEMO
Produced by the IDG Enterprise events group, the worldwide DEMO conferences focus on emerging technologies and new products innovations, which are hand selected from across the spectrum of the technology marketplace. The DEMO conferences have earned their reputation for consistently identifying cutting-edge technologies and helping entrepreneurs secure venture funding and establish critical business. For more information on the DEMO conferences, visit http://www.demo.com/.
Add to Digg Bookmark with del.icio.us Add to Newsvine
Contact:
Barry Volinskey
Email Contact
+972-544-959-270


Copyright @ Marketwire
Page: 1
Related Keywords:
Evature, Eva, cruise, natural language processing, NPL, travel, Marketwire, , Apple Computer, Internet Technology, Computer Science, Business,
---