European Customers Enter the Post-PC Era With Wyse Cloud Client Computing and VMware Virtual Desktop Infrastructure Solutions
Pace From PCs to Virtual Desktops Accelerates, as Cloud Computing Solutions Offer Even Better Performance, Lower Management Costs, Greater Security & Flexibility
(October 19, 2011)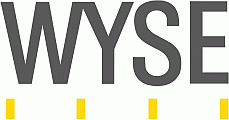 COPENHAGEN, DENMARK -- (Marketwire) -- 10/19/11 -- Today at VMworld® 2011 Europe, Wyse Technology, the global leader in cloud client computing, reported organizations moving into a post-PC era built on VMware-based virtual desktop infrastructure optimised with Wyse cloud client computing solutions. Wyse is currently appearing at VMworld® 2011 Europe in the Solutions Exchange, Booth 111.
Mark Jordan, vice president EMEA, Wyse Technology, said: "Last year, we saw the first signs of what has now become a major migration away from PCs to virtual desktops. Now, organisations of all sizes and sectors are embracing how cloud client computing and virtual desktop infrastructure transforms IT for end users and IT managers, delivering the superior performance, security and flexibility for today's work styles, while simplifying management and support. We and fellow innovators like VMware are excited to be providing the technology that is accelerating this change."
"We're seeing a movement from PCs and growth in adoption of VMware View™ with Wyse Technology products," said Vittorio Viarengo, Vice President, End-User Computing, VMware. "This shift toward virtual desktops is driven by the operational efficiencies, cost savings, improved security and flexible user access that our joint solutions provide customers. With the enhancements being delivered in VMware View 5, we look forward to further accelerating this joint customer momentum."
In the last 12 months, a wide variety of European customers have begun, progressed and completed their movement in a post-PC era where desktop virtualisation has almost completely replaced PCs and become the prime infrastructure for running their operations.
German travel agency Deutsches Reisebüro, part of the REWE group, has completed a nationwide virtual desktop infrastructure based on the Wyse P20 zero clients which are used by advisers to help clients find and book the right vacation.
Sascha Karbginski, System Engineer, IT Operations, Deutsches Reisebüro, said: "The Wyse P20 zero clients are tailor-made for the PCoIP Protocol with VMware View™ and therefore the optimal desktop device for our agents in the travel agencies. Now implemented across more than 2,300 locations nationwide, our main sales platform Amadeus is running on the new virtual desktops much faster than ever before. What's more our agents can run Flash video on their desktops, enabling them to provide customers with a multi-media experience of the hotels and resorts."
UK chartered surveyors and property consultants Gerald Eve have replaced all of their PCs with around 300 Wyse P20 zero clients and VMware View 5 for their offices nationwide. The new desktops deliver the superior performance that end users expect when working with standard and specialist multi-media applications, while the flexibility of a comprehensive virtual desktop infrastructure is supporting the firm's new approach of national teams to deliver the best possible service and consultancy.
Warren Stephen, ICT director, Gerald Eve, said: "Taking the business from PCs to a full VDI has been a huge learning experience for us. We are extremely impressed with how the Wyse P20s allow us to maximise the benefits of VDI and enable the collaborative working style that's so important to our success."
New College Durham, a major college in the Northeast of England, is mid-way through the replacement of their 1,200 PCs with a virtual desktop infrastructure based on Wyse P20 zero clients and VMware View. The college reports that the migration to VDI is already transforming the computing experience for students and staff, delivering on promises of higher performance desktop computing, ease of management and cost savings.
"In the current economic climate, the lower upfront capital costs combined with much longer life expectancy with no reduction in performance delivers huge savings for the college. We know that with the Wyse and VMware solution we have a desktop infrastructure that can support whatever changes occur to operating systems and software in the future," according to George Wraith, Head of Systems, New College Durham. "In deciding to migrate to Wyse zero clients, we did a full ten year ROI analysis that came out at saving the College over £1 million. We were deliberately conservative in this ROI and actually budgeted to replace the original Wyse P20s after 7 years and still got the stated savings."
About Wyse Technology
Wyse Technology is the global leader in Cloud Client Computing. The Wyse portfolio includes industry-leading thin, zero and cloud PC client solutions with advanced management, desktop virtualization and cloud software supporting desktops, laptops and next generation mobile devices. Cloud client computing replaces the outdated computing model of the unsecure, unreliable, energy-intensive and expensive PC, all while delivering lower TCO and a superior user experience. Wyse has shipped more than 20 million units and has over 200 million people interacting with their products each day, enabling the leading private, public, hybrid and government cloud implementations worldwide. Wyse partners with industry-leading IT vendors, including Cisco®, Citrix®, IBM®, Microsoft, and VMware® as well as globally-recognized distribution and service partners. Wyse is headquartered in San Jose, California, U.S.A., with offices worldwide.
* All brands and names mentioned herein are trademarks of their respective holders. VMware, VMware View and VMworld are registered trademarks and/or trademarks of VMware, Inc. in the United States and/or other jurisdictions. The use of the word "partner" or "partnership" does not imply a legal partnership relationship between VMware and any other company.
Add to Digg Bookmark with del.icio.us Add to Newsvine
Media Contact:
Allison Darin
408-473-1223
[email protected]


Copyright @ Marketwire
Page: 1
Related Keywords:
Thin, Cloud, Zero, England, USA, Jordan, Denmark, Marketwire, Inc., , Computer Science, Engineering, Business, england, Other,
---