Entuity's Network Management Latest Release Adds Productivity and Automation Features
Flexible Views and Advanced Flow Analysis Help Make Network Management More Operationally Efficient
(June 11, 2012)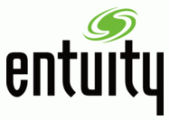 SAN DIEGO, CA -- (Marketwire) -- 06/11/12 --

News Facts
Today at Cisco Live, Cisco's annual IT and communications conference, Entuity® announced the general availability of a major new release of its award-winning network management solution (Entuity 12.5). Unlike typical "service pack" releases, this new mid-year version contains significant functional improvements, one of which enables NOC personnel in large enterprises or MSPs to organize network objects into infinitely customizable groupings of network resources. This new feature supports almost limitless scalability through various types and levels of device groupings in today's increasingly complex network environments.
In addition to the latest release, Entuity also announced the renaming of their flagship all-in-one network management solution from Eye of the Storm to Entuity. As a global company conducting business in all major geographic regions, Entuity management decided to simplify the name to accommodate the cultures and languages in the 50+ countries where Entuity now conducts business. Over the years, the Entuity solution has been variously referred to as Eye of the Storm, EYE, EOTS and ENMS.
This latest version integrates all the requisite, contemporary network management functionality including automated, continual discovery of inventory and topology; configuration monitoring; event alerting and root cause analysis; elemental and flow-based performance; and extensive reporting into a single tightly-integrated solution with near limitless scalability.
Infinitely flexible advanced views - Entuity 12.5 now provides the ability to organize network objects into hierarchical views (analogous to file system folders), allowing for scalable organization of various types and levels of device groupings. This new capability empowers administrators to permit users to create their own network views without worrying about granting access permissions each time. Views allow users to navigate and use reports, dashboards, and integrations in more focused and operationally efficient ways. Both drag and drop controls and automated view population are supported. This new capability eases the operational burden and increases the agility of both large enterprises with wide reaching networks and MSPs responsible for managing many networks while protecting the information of all customers.
IFA Premium - Also included in Entuity 12.5 is a premium version of Entuity Integrated Flow Analysis (IFAP). Entuity includes Integrated Flow Analysis (IFA) at no additional charge in the basic product which is suitable for small, quick hit, traffic flow troubleshooting exercises. IFAP is a more robust flow analysis solution that delivers the full power of traffic flow monitoring with a shallow learning curve and simplified administration. IFAP provides the first truly converged flow-based network management solution with one product, one user interface, one inventory, and one experience. IFAP supports both long and short term analysis and reporting. The advanced user interface makes it easy to analyze traffic while also supporting flexible groups for understanding larger traffic patterns. The ability to analyze data by top conversations has also been added to IFAP along with features that allow users to define custom breakdowns and groups for more flexible analysis of flow data.
Oracle Enterprise Manager Plug-in - A previously announced upgrade to the Oracle Enterprise Manager (OEM) Plug-in is also included in this release. The Plug-in is now available for OEM versions 11g and 12c.
Other Enhancement in Entuity 12.5 - Several enhancements were made to the UI and to underlying technology that helps keep Entuity future-proof, operationally efficient and business focused and to help stay abreast of increasing networking complexity. Browser support has also been extended for Firefox 10 (Extended Support Release).
Entuity 12.5 will be available as of June 11 for Microsoft® Windows Server®, Oracle® Solaris™ and Red Hat® Enterprise Linux® on both physical and virtualized hardware. Other supported virtual environments include Oracle VM Server & VM Manager, VMWare ESX/ESXi & VCenter, and Microsoft Hyper-V
Entuity will be showcasing the new functionality in booth #434 at Cisco Live
Supporting Quotes
Quote, attributed to Jim Frey, Managing Research Director, Enterprise Management Associates
"Entuity is one of the longest standing independent providers of multi-function, enterprise-class network management. With the 12.5 release, Entuity has maintained an aggressive pace of development and enhancement. This particular version includes a big step forward in flexibility for the user console/interface as well as substantial enrichment of integrated NetFlow support. Along with the usual long list of incremental improvements and extensions, these new features will keep Entuity at the forefront of the network management market."
Quote, attributed to Petr Dvorak, Senior Product Manager, Entuity
"It always makes my job easier when customers can clearly articulate and define the functionality they need to get their jobs done right and their networks running optimally. Given the size of our typical customer, whether they are a single enterprise or an MSP managing the infrastructure of many customers, the new advanced views feature will help simplify the way Operations Staff view their domains of responsibility with an eye toward solid future-proof technology and increased operational efficiency."
Quote, attributed to Michael Jannery, President and CEO, Entuity
"This marks our fourth consecutive year of releasing a mid-year update to Entuity with significant new functionality. While our engineers are always ready, willing and able to prepare patches for small enhancements and to address product issues, we believe there is great value in providing powerful new functionality semi-annually. Our customers don't have to wait for an 'annual release' for new features and functions. These new enhancements can make significant improvement to the efficiency of the Network Operations staff, and frequently result in improved operations and lowered IT expenses."
Multimedia Elements
About Entuity
Entuity is a leading independent provider of innovative network management software for both large and small networks supporting enterprises worldwide. Entuity helps deliver network predictability and control that enables enterprises, system integrators and managed service providers to manage network services and assets, meet service level commitments and implement best practices in network service delivery. On a daily basis, the Entuity all-in-one solution helps customers take the work out of network management through future-proof technology, operational efficiency, a sharp business focus, and a high degree of automation.
Entuity is highly regarded for its rapid deployment, ease of use, and low cost of ownership. Entuity customers include organizations such as ABB, Airports Company South Africa, Aptina, Astra Zeneca, BMC Software, CLS Services, DIRECTV, IBM Global Services, Dell Services, Pernod Ricard, Phones 4U, SASSA, Visteon and WorldPay. For more information, please visit entuity.com or call (508) 357-6344 (North America) or +44 (0) 20 7444 4800 (EMEA).
Entuity and Eye of the Storm are registered trademarks of Entuity, Ltd. All other marks and names mentioned herein are the property of their respective companies.
Add to Digg Bookmark with del.icio.us Add to Newsvine
Contact information:
Roger Katz (corporate)
Entuity
+1.508.357.6344 Ext. 15
Email Contact


Copyright @ Marketwire
Page: 1
Related Keywords:
entuity, network, management, software, performance, cloud, fault, inventory, netflow, virtual, Networking, Business Issues, Hardware, Administration, Server Hardware, Software/Systems Mgmt, Server Computers, Management, CEO/CFO, Africa, Marketwire, Business, Other,
---