Entuity Releases Premium Edition of Integrated Flow Analysis
Extended Capabilities Provide Increased Data Collection, Flexible Reporting With Custom Groups and Breakdowns by Conversation
(June 11, 2012)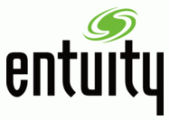 SAN DIEGO, CA -- (Marketwire) -- 06/11/12 --

News Facts
Today at Cisco Live, Cisco's annual IT and communications conference, Entuity® announced the general availability of a major new addition to its award-winning Entuity network management solution. Integrated Flow Analysis Premium (IFAP) is a separately licensable module that greatly extends the traffic analysis capabilities of the basic Integrated Flow Analysis (IFA) already included in the all-in-one Entuity solution. While both IFA and IFAP collect traffic data from many of today's most popular flow-based data gathering mechanisms from major hardware vendors such as Cisco, Huawei, HP, 3COM and Juniper; this new addition greatly extends capabilities for data collection and retention, flexible and customizable reporting, custom grouping, and breakdowns by conversation.
Entuity 12.5, announced earlier today, integrates all the requisite, contemporary network management functionality including automated, continual discovery of inventory and topology; configuration monitoring; event alerting and root cause analysis; elemental and flow-based performance; and extensive reporting into a single tightly-integrated solution with near limitless scalability.
IFA Premium - Entuity includes Integrated Flow Analysis (IFA) at no additional charge in the basic product which is suitable for small, quick hit, traffic flow troubleshooting exercises. IFAP is a more robust flow-based analysis solution that delivers the full power of network traffic monitoring and analysis with a shallow learning curve and simplified administration. Furthermore, IFAP is available with a site-wide license at a fraction of the cost of other currently available flow-based products. IFAP is an integral part of the first truly converged network management solution that includes flow-based traffic analysis within one product, one user interface, one inventory, and one experience. IFAP supports both long and short term analysis and reporting. The advanced user interface makes it easy to analyze traffic while also supporting flexible groups for understanding larger traffic patterns. The ability to analyze data by top conversations has also been added to IFAP along with features that allow users to define custom breakdowns and groups for more flexible analysis of flow data.
IFAP fills a gap in the top to bottom flow-based offerings from Entuity. As networks everywhere continue to change and evolve, operators and administrators rely more on flow-based traffic analysis for troubleshooting, planning and implementation projects. Entuity originally included IFA so network operations staff could easily troubleshoot specific issues without the added encumbrance of a full featured flow-based product. Last year, Entuity also began offering NetFlow Analyzer Enterprise Edition (NFA EE) for those at the high end of the network traffic analysis spectrum. NFA EE is a separately licensed software-based flow analyzer, primarily for those who need to monitor over 600 interfaces.
IFAP will be available as of June 11 for Microsoft® Windows Server®, Oracle® Solaris™ and Red Hat® Enterprise Linux® on both physical and virtualized hardware. Other supported virtual environments include Oracle VM Server & VM Manager, VMWare ESX/ESXi & VCenter, and Microsoft Hyper-V.
Entuity will be showcasing the new functionality in booth #434 at Cisco Live.
Approved Quotes
Quote, attributed to Jonah Kowall, Research Director, IT Operations Group, Gartner
"With a greater importance being placed on flow data, capturing it from multiple devices and understanding the traffic patterns is creating additional value from flow data sources. Implementing broad and cost effective flow based monitoring across a large number of devices provides visibility without heavy investment in network probe technology."
Quote, attributed to Werick Venter, IT Infrastructure Manager, Airports Company South Africa
"We've used the Entuity Integrated Flow Analysis for specific troubleshooting exercises with great success, but we knew we needed more depth and a broader set of applicable use cases. The added capabilities in the Premium Edition provide us with the right balance of analytical sophistication and operational efficiency. By enhancing the existing integrated flow-based analysis, the Entuity lineup continues to ensure that we have the most complete picture of how well our network is supporting the business."
Quote, attributed to Petr Dvorak, Senior Product Manager, Entuity
"With the advent IFA Premium, we now have complete coverage for traffic analysis and monitoring for any size network and any operator experience level. We believe that the tight integration with the rest of Entuity 12.5, plus the fact that it is available at a fraction of the cost of any competitive product will help make this an attractive addition for our users. Whether you just need a small and quick troubleshooting tool, a full blown NetFlow analyzer for thousands of interfaces or anything in between, Entuity can help get the job done quickly and efficiently."
Multimedia Elements
About Entuity
Entuity is a leading independent provider of innovative network management software for both large and small networks supporting enterprises worldwide. Entuity helps deliver network predictability and control that enables enterprises, system integrators and managed service providers to manage network services and assets, meet service level commitments and implement best practices in network service delivery. On a daily basis, the Entuity all-in-one solution helps customers take the work out of network management through future-proof technology, operational efficiency, a sharp business focus, and a high degree of automation.
Entuity is highly regarded for its rapid deployment, ease of use, and low cost of ownership. Entuity customers include organizations such as ABB, Airports Company South Africa, Aptina, Astra Zeneca, BMC Software, CLS Services, DIRECTV, IBM Global Services, Dell Services, Pernod Ricard, Phones 4U, SASSA, Visteon and WorldPay. For more information, please visit entuity.com or call (508) 357-6344 (North America) or +44 (0) 20 7444 4800 (EMEA).
Entuity and Eye of the Storm are registered trademarks of Entuity, Ltd. All other marks and names mentioned herein are the property of their respective companies.
Add to Digg Bookmark with del.icio.us Add to Newsvine
Contact information:
Roger Katz (corporate)
Entuity
+1.508.357.6344 Ext. 15
Email Contact


Copyright @ Marketwire
Page: 1
Related Keywords:
entuity, network, management, software, performance, cloud, fault, inventory, netflow, virtual, Business Issues, Hardware, Management, Africa, Marketwire, HP, Business, Other,
---