Entuity Chairman of the Board Retires
Sir Thomas Macpherson, CBE, MC and Two Bars, TD, DL Recognized as Britain's Most Decorated Living War Hero and International Business Leader
(November 02, 2011)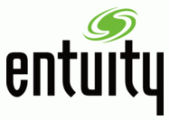 MARLBOROUGH, MA -- (Marketwire) -- 11/02/11 -- Entuity, a leader in enterprise network management software, today announced that Colonel Sir (Ronald) Thomas Stewart Macpherson has retired from his position as Chairman of the Board of Directors effective immediately. Macpherson will assume the honorary title of Board Member Emeritus.
"The board wishes to express its profound gratitude to Sir Thomas for his contributions over the last decade, guiding the company through numerous funding rounds and shifts in market dynamics," said Pieter Hooft, a Director of the company representing LMS Capital, a major investor.
"During his tenure as Entuity Chairman of the Board, beginning in October, 2000, the company has grown considerably and has achieved profitability. Following his guidance, we have kept the company grounded through 'dot com' exuberance and recession malaise alike, all the while focused on operational excellence and execution," said Michael Jannery, President and CEO of Entuity.
Sir Thomas came to Entuity late in his most distinguished career marked by outstanding heroism in the face of unrelenting adversity during World War II and a later British knighthood gained by his international business experience and leadership. Over the years, Sir Thomas has received countless honors and awards befitting a man of great stature. His autobiography, "Behind Enemy Lines: The Autobiography of Britain's Most Decorated Living War Hero", is available on Amazon.com (http://www.amazon.com/Behind-Enemy-Lines-Autobiography-Decorated/dp/1845967089/ref=ntt_at_ep_dpt_1).
It is often pointed out that despite being captured multiple times and shot at least once, Sir Thomas often eschewed any attempt at stealth and would parachute into enemy territory in full Cameron Highland regalia, including tartan kilt and Sgian-dubh. During what was, perhaps, the most memorable of his wartime exploits, Macpherson took singularly decisive action in Nazi-occupied France. At an important point in the war, just prior to the invasion of Normandy, he negotiated and accepted the surrender of 23,000 German troops, preventing them from defending Northern France.
Sir Thomas's accomplishments were far from over at the end of World War II. He was appointed a Deputy Lieutenant of Greater London in 1977 and served as High Sheriff of Greater London in 1983. In 1985/86 he served as Prime Warden of the Worshipful Company of Dyers. He was knighted in the 1992 New Year Honours, receiving the accolade from the Queen at Buckingham Palace on March 17. Between 2001 and 2005 he was President of the Highland Society of London.
Beside his British decorations, he is also a Chevalier de la Légion d'honneur and was awarded the Croix de Guerre (2 Palms and Star) and was personally awarded the Star of Bethlehem and a papal knighthood from the Pope.
About Entuity
Entuity is a leading independent provider of innovative network management software for networks supporting enterprises worldwide. Entuity Eye of the Storm (EYE) helps deliver network predictability and control that enables enterprises, system integrators and managed service providers to manage network services and assets, meet service level commitments and implement best practices in network service delivery. On a daily basis, Entuity solutions help customers take the work out of network management through future-proof technology, operational efficiency, a sharp business focus, and a high degree of automation.
EYE is highly regarded for its rapid deployment, ease of use, and low cost of ownership. Entuity customers include organizations such as ABB, Aptina, Astra Zeneca, BMC Software, CLS Services, DIRECTV, IBM Global Services, Dell Services, Phones 4U, The Royal Bank of Scotland, SASSA, Visteon and WorldPay. For more information, please visit www.entuity.com or call (508) 357-6344 (North America) or +44 (0) 20 7444 4800 (Europe).
Entuity and Eye of the Storm are registered trademarks of Entuity, Ltd. All other trademarks mentioned herein are the property of their respective owners.
Add to Digg Bookmark with del.icio.us Add to Newsvine
Contact information:
Roger Katz (corporate)
Entuity
1.508.357.6344 Ext. 15
Email Contact


Copyright @ Marketwire
Page: 1
Related Keywords:
entuity, network, management, software, performance, cloud, fault, inventory, netflow, virtual, France, Marketwire, , Business, Other,
---