Entuity Announces New Reseller Partnership in Latin America
SIDIF Brings Enterprise Class Network Management to South America & the Caribbean
(January 10, 2012)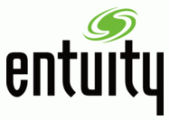 MARLBOROUGH, MA and LONDON -- (Marketwire) -- 01/10/12 --

News Facts
Entuity, a leader in enterprise network management software, today announced that SIDIF International has joined the Entuity Channel Partner Network. Through this partnership, SIDIF broadens its product offerings enabling customers to better manage their networks and efficiently deliver the critical services that depend on network availability and performance.


Founded in 1975, SIDIF has built its success around delivering advanced technical knowledge, exceptional customer service, and best of breed products to over 200 customers in both the public and private sector. SIDIF's largest markets include banking, insurance and oil companies along with national, state and municipal organizations.


SIDIF has offices in Costa Rica, Puerto Rico, Dominican Republic, Panama, Argentina and Venezuela and provides IT consulting, hardware and software solutions.


Entuity Eye of the Storm (EYE) is an all-in-one network management solution delivering improved day to day operational efficiency -- reducing wasted time spent assembling a mix of disparate tools. EYE's integrated solution streamlines troubleshooting and eliminates blamestorming. IT organizations can be assured that whether in a virtual or physical environment, EYE can effectively manage IT assets for optimum performance.


While many organizations already have some form of network management system, Entuity EYE is the only one that combines future-proof technology, operational efficiency and business focus to provide broad coverage in today's always connected global business environment. Most companies today, including those that are SIDIF customers, can't afford to be out of touch even for brief periods without suffering grave consequences. If there's no network -- there's no business. Since the network is constantly changing, growing and becoming more important than ever, it's equally important to employ a network management system that can keep pace with the times.


Supporting Quotes
Quote, attributed to Enrique Santiago, general manager, SIDIF International
"SIDIF is always looking for products that provide our customers with innovative technologies to tackle their shifting IT challenges. With the addition of EYE, we can now offer our customers a fully integrated way to better understand their network. EYE business related metrics, automation for operational efficiency and ongoing product enhancements empower companies to take full advantage of both their virtual and physical devices for improved performance and ROI. Our customers can now achieve reliable network services."
Quote, attributed to Peter Licursi, vice president, Global Sales, Entuity
"SIDIF International brings a wealth of IT experience and we are pleased to have them as a valued Entuity Partner. Expansion into South America and the Caribbean in 2012 will afford companies the benefits of using EYE to manage their networks, increasing reliability while decreasing the amount of effort required to ensure optimal network availability and performance."
About SIDIF International
Founded in Caracas in 1975, SIDIF is a partner that offers a wide-range of IT services. SIDIF solutions are designed to assist in the implementation of best practices such as ITIL, Cobit, ISO, CMMI, among others. The adoption of these processes and controls, are vital pieces to demonstrate compliance with regulations such as PCI, SOX and Basel.
With over 200 customers, SIDIF equips both public and private sector IT organizations with customized IT solutions. Its largest markets are in banking, insurance and oil companies along with national, state, and municipal markets. For more information, please call: +1 787 771 4457 or visit www.sidif.com.
About Entuity
Entuity is a leading independent provider of innovative network management software for both large and small networks supporting enterprises worldwide. Entuity Eye of the Storm (EYE) helps deliver network predictability and control that enables enterprises, system integrators and managed service providers to manage network services and assets, meet service level commitments and implement best practices in network service delivery. On a daily basis, Entuity solutions help customers take the work out of network management through future-proof technology, operational efficiency, a sharp business focus, and a high degree of automation.
EYE is highly regarded for its rapid deployment, ease of use, and low cost of ownership. Entuity customers include organizations such as ABB, Airports Company South Africa, Aptina, Astra Zeneca, BMC Software, CLS Services, DIRECTV, IBM Global Services, Dell Services, Pernod Ricard, Phones 4U, SASSA, Visteon and WorldPay. For more information, please visit entuity.com or call (508) 357-6344 (North America) or +44 (0) 20 7444 4800 (Europe).
Entuity and Eye of the Storm are registered trademarks and InSight Center is a trademark of Entuity, Ltd. All other marks and names mentioned are the property of their respective companies.
Add to Digg Bookmark with del.icio.us Add to Newsvine
Contact information:
Roger Katz
Entuity
1.508.357.6344 Ext. 15
Email Contact


Copyright @ Marketwire
Page: 1
Related Keywords:
entuity, network, management, software, performance, cloud, fault, inventory, netflow, virtual, Sales, Insurance, Sales & Marketing, Business Issues, Hardware, IT Management, Law & Regulations, Insurance, Management, Sales, Sales, Africa, Argentina, Marketwire, , Business, Other,
---